Past Lil Spills
RECENT COMMENTS
More Lil Spills
2018
2017
2016
2015
2014
2013
2012
2011
2010
2009
Happy Thanksgiving to everyone. I woke up at 2:30 am. That seems to be standard since I have returned from Nepal. As 6 am came and I was preparing for the Turkey Trot 5 mile race that Leslie signed me up for, all I could think of was " Pay back is a bitch." All the races I have signed her up for and today at 6 am, 35 degrees outside with only 3 hours sleep, those were my thoughts. " Payback is a bitch and " You reap what you sow." I wore a parka the whole 5 miles.
Jackson is in NY with his dad. I thought I would be lonely but it was kind of refreshing. I layed in bed and watched Game of Thrones then went to a friend's house for turkey. Rather civilized with no stress!! " Lil can you sit at cousin Frankie's table? He just got out of a mental institution. But don't say anything." Frankie was very pleasant. I was hoping for a bit more crazy.
Yesterday I went to a new orthopedic specialist. I described to him the pain I have been feeling in my foot that started the second day of the Manaslu Trail race. He was trying to be very nice ' Miss Lovell the pain you are describing occurs right before a fracture. your body is telling you not to run ." Of course there were other inquiries from me to him which ended in the traditional " miss Lovell you're an idiot. " Then as my alloted time ended and I rose to leave He handed me a prescription. On the prescription pad there was a name and a telephone number. The doctor then looked at me and said " Stop killing yourself and change your midlife crisis to flying lessons. That's the name and number of my instructor." So tomorrow I have my first flying lesson. Very exciting.
Today I am thankful for so many people. Waking up to so many texts and emails of well wishes, really makes me happy . I have so many good genuine people in my life. Thanks universe!
Comments Off on
This is the conversation I just had with one of my investors.
BC: Lil can I get some CU whisky for my brother?"
small talk , small talk, small talk …
BC: "Lil my biker friends call me Billy Club because I slept with a one armed stripper."
Lil: "I would prefer sleeping with a one legged man. But he has to have that sporty metal leg."
BC: "Lil I have so many military friends I could hook you up with a ton of guys that just have one leg."
Lil: "Only if they have the metal sport leg. I don't want to sleep with a fat one legged guy."
BC: "Hey if i paint my leg silver will you sleep with me?"
I am not joking I truly just had that conversation.
Read comments or leave your own →
Lyndsey and Jazz have challenged Zach and Will at the New Orleans bar to a contest for charity. The month of December is their raise awareness for charity month and they are in a race to collect stuff for their various charities. I usually don't take sides but I am routing for Zach and Will. They are going outside the box and hosting a Madden game day playoff. Both Chantel and I want to learn how to play Madden so we can support them. How fun. I always tell the staff to think outside of the Coyote Ugly business plan and they did. Love it . Can't wait to go.
Ok back to the Nepal race. I wrote down my list of equipment that worked and equipment that didn't work. Here are my reviews.
Pros :
1. Kize energy bars ( the owner did me a favor and substituted egg white protein for whey . Excellent about 1 hour before exercise)
2. Skins thermal compression pants ( awesome) Kept warm and dry even though I was sweating from exercise and it was cold outside.
3. North face neck /head wear thing ( not sure accurate name) awesome . When it got really cold I could cover my face or use it just for my ears and head. Or even as a hairband.
4. 2xu sports bra pretty good. They kept the girls in place while while whisking away moisture.
5. Feetures smart wool running socks great
6. Brooks GTX trail running shoe ( outstanding) went through streams , ice, rocks, felt secure and didn't get my feet wet once
7. Under armour
Semi fitted jacket all seasons ( awesome but takes very long to dry once completely wet)
8. Oakley half jacket 2.0 sunglasses ( great. worked well while running )
9. Polar tec stretch fleece pants ( great to hang out in cold not great to run )
10. Marmot down jacket ( light and awesome )Ran with it as well as just wore it while lounging in the cold.
11. REI emergency blanket great ( wow it was a life saver the night Kevin, Daniel, and I did not make the checkpoint. You have to know that it uses your own body heat . It was created for nasa. The negative side is that it collects the condensation from your skin so the blanket gets very wet.)
12. Gear Creek LED headlamp awesome . I could adjust the lamp's trajectory. and it lasts for hundreds of hours.
13. Ziplock space bags. Really saved space in my bag and helped to organize my things.
14. Anker Astor extended battery charger. worked great and fast. ( not great with ipad though)
Negatives
1.Camelbak spart 1.0 2 liter bag. ( too small . No magnet for mouth piece so when the bag was put down on the floor the mouthpiece would get dirty. Not enough pockets. Weird placement of bladder)
2. Skiva extended battery for iPhone ( sucks, I swear it sucked the life out of my iPhone)
3. Garmin triathlon forerunner 910 gps watch ( mileage was off everyday ) and it ran out quickly
4. Brooks running cap ( sucked bent out of shape easily )
5. Smartwool half down running Jacket. ( I never felt warm)
6. Solomon trail shoes: The string/ shoelace contraption would get loose and I would trip over dangling string. They also were too loose in the toe box area.
7. swiss army knife tweezer. Now I know it was made for splinters in the wild but I tried to use them to pluck my eyebrows and they stunk.
I am sure there is more that I am forgetting.
Read comments or leave your own →
Here is the video from Nepal.
Comments Off on Lil's Videos from Nepal:
Kevin finished!!! He is officially 120 mile Kevin while I am only 80 mile Lil. Trying to get our webmaster to post videos but they may be too large.
Yesterday's doctor appointment.
Doctor: " So you got a skin rash on your chest while doing a crazy race. You are here because you are not bright enough to figure out that profuse sweating , not changing your clothes for days at a time, and not bathing for 5 days could of been the cause."
Me: I am not that stupid Doctor but can you please make it go away. Also Are there any diseases associated with completely unsanitary bathrooms in third world countries? "
Doctor: " Is it strange for me to conclude that maybe you should only do these races if it involves a high end hotel after every race day?"
Me: " that would be great. I love the physical activity. But the end of the day, no shower, too cold to sleep, and holding in your pee for days at a time not to have to use the bathrooms does get old. I used to love camping. I may not even like that anymore."
Ok day by day stories when I catch up with work. I am way behind right now.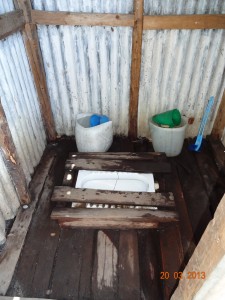 Comments Off on
Just got back home from Nepal. What an adventure. We were way out of our league. Incredible athletes. Incredible people. Beautiful scenery. Really a once in a life time experience. I went 80 miles in 4 days before my body told me that I couldn't do any more. Honestly, I was in a lot of pain with my right foot. (In fact I have an appointment next week to make sure it's not fractured.) But the final decision to drop out of the race was the sheer cold. 3 nights without a sleeping bag. So cold and so exhausted. Just Knowing that we were about to leave 10,000 feet and go to 14,000 feet which would in turn present a new level of cold , I just couldn't finish. I have never been so physically challenged. It wasn't just the racing but how the whole day would flow during this multistage race. My incredible powerhouse roomate from Abu Dhabi, Yazmin, called me Diva. " who brings an eyelash curler to a race?" Well I do. Little did I know you stop caring about all cosmetic issues when you have't showered in 5 days. Gross.
Daniel blew out his knee early on. He was in severe pain and dropped out as well. Kevin is still in it!!! I think they finish today or tomorrow. Kevin, the machine, Bailey! I will post videos and pictures. Can't wait to hear how Kevin did the final days.
Will write down more thoughts as I unwind from my trip. ( 33 hours to fly home.urgh)
Comments Off on
The Nepal Racers
Visit the Facebook Page: facebook.com/manaslutrailrace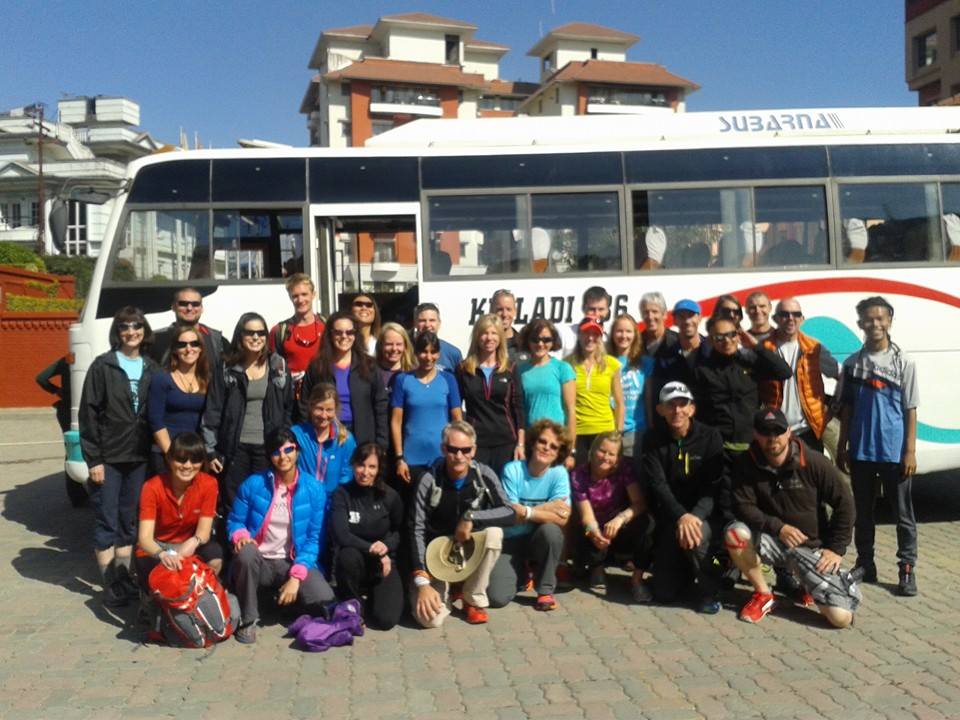 Read comments or leave your own →
Read comments or leave your own →
Lil, Daniel, and Kevin delayed in Istanbul "How many drinks have they had?"
Comments Off on
Just ran into Kevin and Daniel. Kevin is excited and Daniel looks like he has a hit on him. " lil we could have a great night in Chicago right now if we don't board." Lol reminiscent of the time Kevin begged me not to go to Dubai. Lol
I am overpacked but I am happy. I wish Jackson was going on this adventure with me but one day he will want to adventure either with me or on his own! Next stop Istanbul, then Kathmandu!
Comments Off on
Today I am grateful to Anthony from OKC. " I know the manager's logs are supposed to be more professional but can I talk shit to Tommy because his Houston Texans blew a half time lead of 21-3 at home." Lol Oh the shit talk back and forth made my day. Tommy's response " Are you bitter because Texas has 2 NFL teams while Oklahoma has.. well none.." This continuued with Jeff chiming in that the bills beat the Oilers in the biggest comeback in NFL history. I enjoy the logs. Unfortunately I think Daniel shut Anthony up when he said " noone can talk smack when you forget to attach the log to the email. " Lol
I am ready to run in the himalayas! Super excited. I feel very strong today! I can't be stopped.
Comments Off on www.wedoffphotography.com
Yes the lawyers have ruined my Lil Spill. " Lil you can't write that it opens you up to liable claims." " Lil you can't write that because it will alert one of the agencies." " Lil you hurt my feelings." My lil spills have gotten so boring!!!! Why can't I write " she got fired for eating another girl out during her shift in the bathroom."? Or why can't I write " He got fired for trying to take bribes at the door." or " She couldn't come into work today because there is hostage situation with her child and her ex."? or " he put a mask over his face and held the bar up at gunpoint?" When I write my book all these stories will be in it!!!
At the manager's seminar, Jeff the company lawyer, actually asked the manager's to be more professional in how they write the logs. I look forward to the funny logs. I love the crazy shit they say. URGH.
My gratitude goes out to Lizzie and Chantel today. I am meeting them in a little while to go over the new dances. They put so much love and energy into the choreography.
Read comments or leave your own →
I have a splitting head ache! This Saints game is horrible!! WTF. Please dont lose to the Freaking Jets!!!
A million people in town for Jazz fest and the New Orleans bar barely did better then a regular Saturday night. Here come the excuses.
OK I have been reading about the NYC marathon. They did a story about celebrities that are running the marathon. My understanding is that runners have to time qualify to enter the race. Pamela Anderson is running for a charity helping Haiti post hurricane. While that is wonderful, she talks about barely running. She only started training this summer on the elliptical then runs 5 miles every other day. She never did a sanctioned race to qualify. My understanding is that you have to do a half marathon in 1 hour and 42 minutes. (Just know if I ever write about doing the NYC marathon its because I pulled some strings because there AIN't ( seems appropriate) any way I can increase my time by that much. ) Katie Holmes finished the NYC marathon in 5 hours and 29 minutes. That tells me that she probably did not have to time qualify. OPRAH did the Marine's full marathon in 4 hours and 29 minutes. My god that's crazy. How the F is Oprah faster then me? OK all of that being said who do these celebrities call to bypass the regulations? I will run the NYC marathon for a charity. Why not. Al Roker did it in 7 hours. Unless some miracles happen I can't imagine beating Oprah's time but damn I can beat Al Roker and if I truly run the whole thing without walking I can beat Katie Holmes. ( no I have never run that far.) It just seems a little unfair for the regular people who really qualify for the race. But on the positive side the celebrities always seem to run for charities. The Saints look like the Bad News Bears right now. I am sick.
My previous years have been dedicated to my son and work. This year has been dedicated to racing, triathlons, Tough Mudders, Ultra marathons. I may dedicate next year to intimate personal relationships. I will have to start training.
Comments Off on
" Who stole what ? Which bar? Which manager?" I had to read it in the log . I was pissed that I didn't get a call about this. Unfucking believable!
Jackson's dad and I went to his cross country meet today. At the end of mile 1 Jackson was jogging and chatting not paying any attention to the race. I screamed " pick up the pace!" His dad screamed " get in the game!" At the end of the race, Jackson came in 51st. When he came over to us another mom said to him hysterically laughing " Jackson great job. I figure I better say it since your parents won't." Come on! I love that kid more then life but he put no effort forth in the race. Were we really supposed to congratulate him?" It's not like we scolded him. But he didn't try. It's a running race if you see someone running and talking at the same time that means they are not trying their hardest. Well we are watching movies and I am letting him eat pizza tonight cause that freaking mom made me feel bad. She is probably one of those people who doesn't like dodgeball being played in school or wants everyone to make the team even if they stink. Am I crazy, or is life hard? When you apply for a job do people just hire you even when you aren't qualified? What motivation would anyone have to excel if they don't know competition and failure? How are we setting up our children to be independent when we don't expose them to real life? URGH
Read comments or leave your own →
Southern Eagle in New Orleans just picked up Coyote Ugly Whisky. Bam. I am so happy that my local bar will start carrying it soon!!! I have Lee going to San Diego. We are starting to move forward. It would be incredible to have a New Years Eve Opening. ( Cross Fingers)
I am in the " you embarrass me" stage of parenting. ' MOM I don't want you coming to the halloween block party." Halloween was always our favorite holiday! And how the Fuck did I become more embarrassing then his dad? " Mom you and dad don't need to go to my cross country meet." " TOO FUCKING BAD, I am coming." And yes to all the parents out there, I did curse when saying that. My parents came to nothing. I grew up without any support. I don't care if he wants us to go or not we are going!! The teenage years are just ramping up. My son is actually easy in comparison to the stories I hear from other parents.
I am set for Nepal. I have all my gear ready. Now I am getting supplements that I am hoping will help me with energy and recovery. 2 goals: 1. Enjoy the magical experience. I can't wait to go to some buddhist temples. I may even take a yoga class in Kathmandu. 2. Don't come in dead last every day. That's it. Very simple. I started drinking Beet Juice yesterday. Supposedly is helps bring oxygen to the muscles in a faster more efficient way. I figured it can't hurt.
Kevin is obsessed with altitude sickness. " Lil did you know that at high altitudes you can get an aneurism ?" We just think differently. I have no doubt I will be a bit sick from the altitude but I am not going to worry about it. I have my altitude sickness pills. I will be fine. " Lil did you buy special Helicopter evacuation insurance." NO. It's just crazy. The only worries I have are finishing. Hoping my body can hold up to so many miles with no injuries. I also worry about the cold. I know I get very cold easily especially after running.At high altitudes it will be very cold. So I am hoping I prepared for that. That's it. Those are my worries.
That's all I have got!
Daniel seems to be our buffer. Other then his mother " having a bad feeling" He is excited and anxious to go.
Comments Off on