Past Lil Spills
RECENT COMMENTS
More Lil Spills
2018
2017
2016
2015
2014
2013
2012
2011
2010
2009
OK I am starting to recover from our staff meetings. Fun. So nice to work a little and have fun a lot. Great photoshoot. And great progress in some policy changes!! I am truly awed by how great my corporate staff is. I truly love all of them.
Read comments or leave your own →
At the underwater photo shoot in San Diego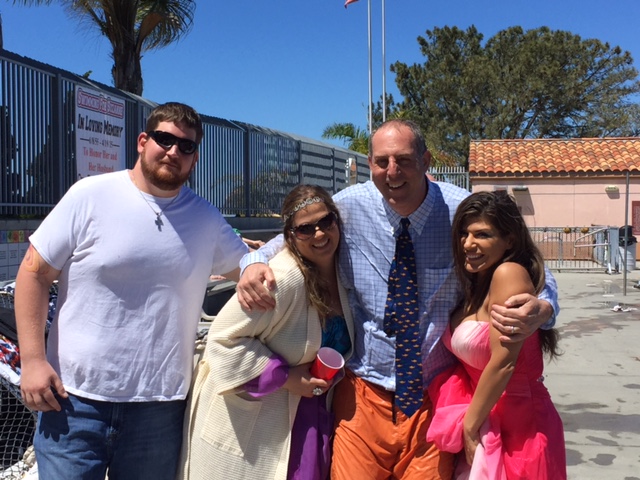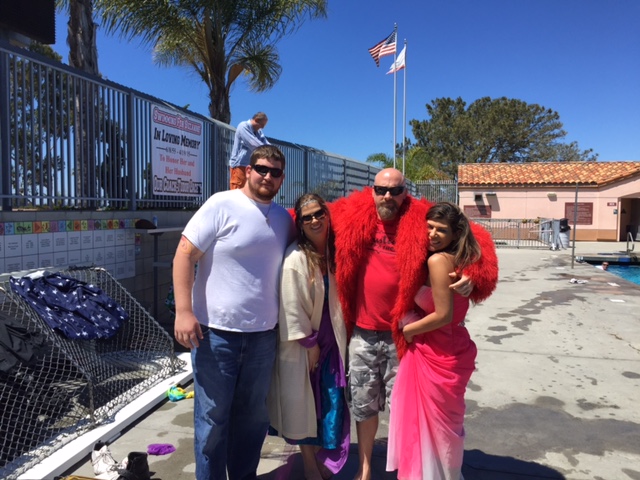 Read comments or leave your own →
San Antonio crushing it this week!!! Texas pride! Poor Dinesti lives in the same town as me. Having to hang out with me and my friend while drinking bottles upon bottles of wine. Corporate is flying into San Diego tomorrow. I am throwing a texas hold em party for them on Monday. Then Tuesday we are doing our new corporate photo shoot.  This was the instructions to everyone about what to wear for the photoshoot. " Bring something formal that you aren't worried about wearing in a pool." I had to call Marsha because she was a makeup artist. " Can you do research on makeup that will last if underwater". Should be fun . LOL. Poor Tommy had to go to the ER. Kidney stones. " Lil I have to carry a strainer around and strain my pee." So gross
Read comments or leave your own →
"Wow you look great for your age ". I was blushing with pride until I realized she was reading the birthdate of a different patient . Honestly I was a little insulted after that . San Antinio and San Diego rocking this week!!!  I am sitting right now at a restaurant . Waiter just came up to me " lil I used to work for you ". It never ends . The various staffs are working out, dieting, dressing better . Things are rocking . I went to the doctor today " Lil you are fucking yourself up ( oh yes she said that ). " hang up your sneakers ". Well  that's not happening
Read comments or leave your own →
Working with Amber on OKC anniversary. NYC/British Punk of the 70s! Bam it's going to be awesome. Right across the St from Coyote in NYC was a bar called Downtown Beirut . A hole in the wall with one of the best jukeboxes in the city at the time. I am trying to find a playlist from their jukebox as inspiration. Brings me back
Read comments or leave your own →
Tommy B is my favorite. He sent me a really nice text today!! Don't worry I will remember you at bonus time. I want to thank my friends today. As I gave thanks to the universe I realized that my only close family is Jackson . But my friends are as good as blood ties. I want to thank Judy for being  like my mom and sister all wrapped into one. I want to thank Kevin for always supporting me at all these races. He really helps me finish by pushing me. I want to thank Jeremy for entering the H ironman and being there to watch me finish with his beautiful wife. I want to thank Chantel for starting me in this crazy world of triathlon and bringing her kids to watch me finish. I want to thank Leslie for always rooting for me and including me in her family. I want to thank Lee for coming all the way to New Orleans just to watch Jeremy, Kevin, and I in the Half Ironman.  I might not have shown it on Sunday because of sheer exhaustion but I love my friends. And thank you Axel for asking me to enter some boxing competition. I have never been in a fight and will probably cry if someone hits me but hey thanks for thinking I am capable.  Today has been day two of muscle pain. I thought I was over the hump tonight until I sneezed and reinjured myself.
Back to work. Big corporate meeting next week in San Diego.
Comments Off on
Bars kicking butt on a Monday night. San Antonio, San Diego, Denver, and Key West outstanding Monday nights!!! OKC has had a get fit challenge. They keep posting things on Facebook. Their meals, their workouts. Good for them but it has;t escaped my attention that the ones who really need to get fit have posted nothing.
I hurt from head to toe. The top of my foot feels broken and every area hurts either from exercise or from sunburn. I AM A HALF IRONMAN! So I didn't finish in the time I was hoping but I did finish. OMG I had my best swim time ever. Normally I am last out of the water. Well I was not last. I swam 2000 m in 43 minutes. In the swim world that's virtually standing still but in my world I am the new Michael phelps.!!! The bike:  Kevin bypassed the swim and the run ( he did break his leg a few months ago) but he did the bike with you. He knew my phobia of riding the bike especially with clip ins. Screams of " Lil is that as fast as those thunder thighs can go?" were my motivation. The bike ride itself was beautiful. It went through bayous and there were waterways all around us. We actually saw an alligator cross the road and it hissed at a cyclist. The winds were very strong the whole race but the last 16 miles was the worst headwind.   I was toast by the run.  And running is a very nice way of saying shuffling. I literally shuffled the 13.1 miles to the finish line. But I finished.  All the articles say you may lose 5-10% of your body weight in a race like this. No I gained 5 lbs. Heaviest I have been since I dated the buffet eating biker a few years back.
Read comments or leave your own →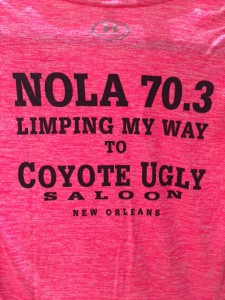 Jeremy, Kevin, Ben, and I are getting ready. My anxiety level today is at an all time high. It's been raining most of the week in New Orleans.  I went to the race briefing and people were asking about the swim portion in regards to the weather. The response of one of the race management was " Don't worry about the weather. Worry about the Bacteria." My understanding is that when it rains the lake gets churned up and carries  runoff from streets, highways etc. This raises the bacteria in the lake to dangerous levels. Of course I will be extraordinarily upset if I contract some flesh eating bacteria but riding the 2 lb road bike in the rain and wind with my feet locked into the pedals has me on the verge of a sheer panic attack.
On a good note , doing 70.3 miles in one day without a car means I can virtually eat anything I want today!!
Read comments or leave your own →
I am in New Orleans. Half Ironman is on Sunday. It hailed two days ago here and the weather is currently awful. I already made the internal decision that I will only do the run if they cancel the swim. No need to kill myself on the bike in the rain if it's not the full 70.3 miles.
Work has been wearily uneventful . Calm before a storm I am sure
Read comments or leave your own →
Awesome Denver anniversary party!!!IMG_4757IMG_4735
The staff especially Pinky did a great job participating in the wrestling event. Theses videos don't do the event justice
Read comments or leave your own →
Heading to Denver today! 10 year anniversary! I know Pinky will throw a great party tomorrow.
Last night I was out with two new friends. One is a dermatologist and the other runs a Title Insurance company. This was the conversation from the insurance woman to the dermatologist. " I think you need to fix Lil's face. She needs fillers in her chin, around her mouth, beneath her eyes and something for her lips." DUDE I LIKE MY FACE!! " Lil good genes only last so long. "
I am thinking that we need to try this challenge #FoodBankNYCChallenge. One person on food stamps has the equivalent of $29 per week to live on. After the Half Ironman I want to see if Jackson and I can live in a healthy way on this challenge.
Read comments or leave your own →
Kevin, Daniel , and Lee got Jeff'd this morning . The traditional explanation for Jeff'd is when he calls ( usually very early morning ) and you do not respond within an hour of his call . Immediately he puts you on his Shit list and it takes months to get off. There is an alternate definition of being Jeff'd ; that's when he calls me and tells me that someone didn't do something properly ( stretching the truth a tad). This morning he Jeff'd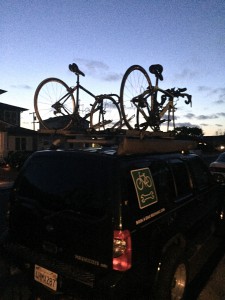 Kevin  and Daniel about closing accounts . Then snuck in a " when is Lee going to get back to work ?" ( Lee just had surgery yesterday ) . I laughed this morning because I secretly Love Jeff doing this . It means grumpy . And he is very productive while grumpy . He and I had a long term health care call today . Low and behold if we are not hang glider's or diving with sharks hoping for an attack , it appears we are all too young to purchase long term health care.
Just shipped my bike and Kevin's bike for next weekend's Half Ironman in New Orleans.  Why do I do this to myself ? Jackson was very amused when I had my tire changing lesson . " Jackson would you like to watch your mother fail miserably at changing a tire? " his response " yes I would love to." If I get a flat tire I am screwed . I figure I will be so close to the time disqualification even without a flat tire so I might as well just walk to the finish line and go to the beer tent .
Read comments or leave your own →
Wonderful night with Dinesti tonight. We went to this restaurant called " Top of the Market". ( San Diego). The location was awesome. The restaurant looks over the San Diego bay and the USS Midway aircraft carrier. Pretty cool!!! But the food was about as mediocre as it comes. Totally unimpressed.
We are having a corporate only meeting in San Diego at the end of the month. Lee and I have been planning the new Corporate photo. It is awesome. But They will freak a tad when they find out what ALL of us have to do for it. Yes including me!
Comments Off on
Austin bar rocking last night.  " Lil night before Easter most of the people go to bed early so they can go to church on Sunday." ( This was in reference to the NYC bar's numbers). Really ? NYers are going to bed early so they can go to church for Easter. I lived in NY for 3o something years. I don't recall this mass pilgrimage to church on Easter Sunday in NYC.
Daniel sent out an email describing what he calls Kevining in response to the Lil Spill entitled " She Daniel'd the San Antonio floor".  Kevining is falling asleep while standing after getting drunk. Or tripping and having a contusion which you buy a $200 hat to camouflage , after getting drunk. If you do both then you have done a " FULL KEVIN".
I made the best lamb tonight. Restaurant caliber! One day when I find a man that can provide for himself , looks like Channing Tatum, is well endowed , loves me, and is MUTE I will make him an excellent wife.