Past Lil Spills
RECENT COMMENTS
More Lil Spills
2018
2017
2016
2015
2014
2013
2012
2011
2010
2009
I am incredibly moved . There is a weird loniness I have felt after my mom died. My parents and sister moved to Raleigh when I was already an adult living in NYC. I didn't know my mom would die this week so I didn't bring my son . My sister has her family and friends surrounding her . For whatever psychological reason that has made me feel very alone . Kevin rushed here last night . Jackson arrives tonight . And I just found out they Lee , Jeff, and Jeremy are arriving tonight . Jeff said " Lil I have known you since you were 18 years old. I want to be there when you have your mom's funeral ," wow I am so moved . Thank you so much ! I don't like to show it but sometimes I need consoling too. So thankful !
Austin anniversary was awesomr last night from what I heard . So sad not to have gone .
Read comments or leave your own →
Rest in Peace Mom!
adiós. Papá está esperando
Read comments or leave your own →
Read comments or leave your own →
Heading to Raleigh in the morning. My mom's condition has worsened. Hospice has now been set up. I had to call my mom's family in Colombia. Very difficult. The doctor said she can go today or it can be months. She's unconscious , nonresponsive. The body is a mystery. The world does not stop when death hits. If my mom dies tomorrow or in a week or in a month, the banks still open. The bars still open. We move on.
Read comments or leave your own →
Rock and Roll Half Marathon and the New Orleans 13 year anniversary on the same day. Not one of my wiser decisions but an incredible day. I was rocking till mile 10 then I started cramping up. 2:14 total time . I will do better next year . Party was great . Saw a lot of old friends . Great time
Read comments or leave your own →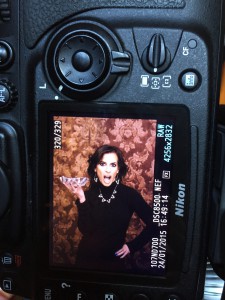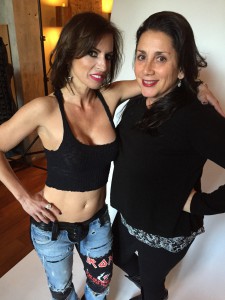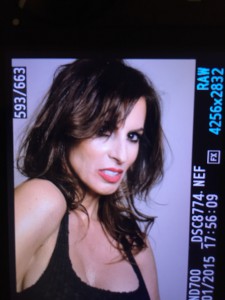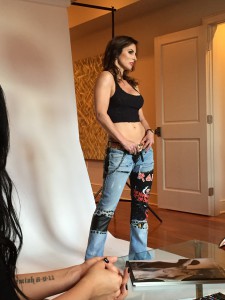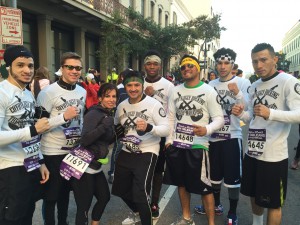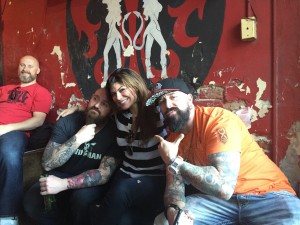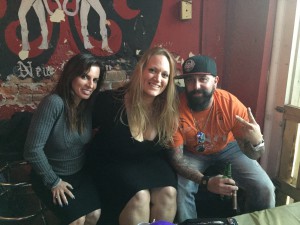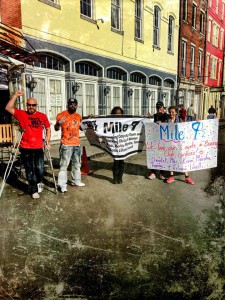 Comments Off on
Last night my sister called and said that our mother had been rushed to the hospital. My sister went to the hospital and after many hours the ER doctor came out to tell her the diagnosis. My sister had the doctor call me and explain the situation. " Your mom has a mass in between her lungs and her sternum. You should start setting up hospice care immediately. The only thing at this point with her age is pain management." I canceled my trip to New Orleans and was waiting this morning to figure out the logistics of her "end of life care" and how I could go back and forth while she was dying. Needless to say it was a very long night. This morning a new ER Doctor gave her a cat scan and said " Your mother was misdiagnosed. The mass is a hernia. Cancel the hospice care." UnF believable. Last night my mother was dying of cancer and today she has a hernia that is going to cause reflux. This has been completely crazy. Trip back on for New Orleans.
Read comments or leave your own →
Let the games begin . I am heading to New Orleans this weekend . I am super excited . Going to see friends. Going to run with our team at the half marathon . Going to have fun at the 13 year anniversary party. Now the glitch: " Lil I scheduled you a new headshot on Saturday. Be prepared to use props." Oh god I am already sick over this . I absolutely suck at getting my picture taken . Plus if it's on Saturday I can't drink to try and get through it because of the race the next day. Right now I am choking ( coughing ) after reading Lee's last text . " Lil please practice in front of the mirror before the shoot." I can hear Daniel now. " Lil I came to the last corporate shoot thin and Lee made me look fat. I can only imagine what he will do to your picture?". Lee's retort to Daniel on our last conversation about the " you made me look fat" photo. " no Daniel your gut made you look fat". I am wearing my waist cincher as we speak . No fat here!
My gratitude today is to my new chiropractor. Wow I feel much better. Can't wait to see our new dance on the New Orleans girls. Dinesti , Juliana, Ashley and I fixed it. I hope Chantel understood all the changes while she teaches the new girls!
My son is such a blessing. Last night we were downloading some of his favorite songs. He listens to music that plays behind his favorite web comic Homestuck. Most of the music is Classical music with crescendos up and down according to the action taking place in the comic. We had a ball listening to this classical music last night. He is so so intense , smart , and kind. I love him so much. First high school exam done =A
Comments Off on
Me: I am going to kill myself but off you first .
Daniel : hahaha thanks so much Lil for making me laugh for the first time today .
I am obviously losing the " fear factor " with my people .
Today's gratitude is to my assistant Judy. I love her and she is the most organized human on the planet . Thank you Judy . She would cry at my funeral !
Read comments or leave your own →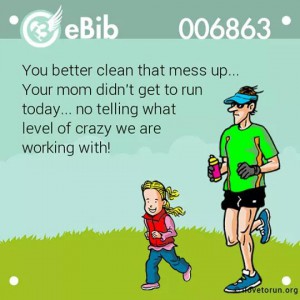 A friend sent this to me! Lol this must be how my son feels. I laughed so hard!! Last night was the SF staff party. Very very nice people. And they love the bar which is so wonferful to see!
Now the rant. Yesterday I receive an email from Chantel and Daniel. NY ordered $18,000 in merchandise and over ordered inventory so they can't cover payroll . Sorry Lil but we have to hold back your salary till Monday. I flipped!! And Daniel " Lil no excuses I just need to vent to you ". VENT to someone who is getting their salary on Friday , NOT ME! Why order so much merch when that bar literally sells the least merch of any of the bars? I woke up pissed off.
Yesterday's gratitude goes to my podiatrist . That beetle enzyme worked !!! My foot feels so much better . I will reserve today's gratitude till I go through more of my day.
Read comments or leave your own →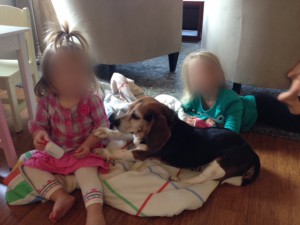 This family found Bonnie and kept her overnight. Those little girls are in love with her. So cute. Poor Bonnie is home with us now, bored. I think I will work out play dates with the little girls. By the way, Dinesti kicked butt at the gym today!!
Today has been filled with anniversary questions from a bunch of bars. Memphis anniversary is going to be awesome. Same with Denver's. Just got the invitation for the San Diego bar's 1 year. I can't lie it looks lame. But hopefully they will surprise me. Jazz dropped the ball in New Orleans so she is scrambling to make something happen. NY is asking now too. Problem with NY is the bar is so small. Regardless, I can honestly say that Memphis and Denver's parties will rock!!!!
Today's gratitude goes out to Lee. Over the years we have had such a tumultuous relationship. He has a house full of girls now and has been reading books on how to communicate better with women. Well it is working because we communicate so much better now. !!! Keep the books coming. Love you Lee. Thank you for working so hard.
Comments Off on
Every time my exhusband has a date I end up with his dog for days. I woke this morning on day 2 of Cheeto babysitting and he has peed all over the damn house. Enough is enough!! I put the two dogs in the yard and went about my day. Worked out with Dinesti. Went to the bar to finish the new dance. ( which looks awesome) Went to eat afterwards. And then I came home. NO DOGs. Cheeto is back with his dad but Bonnie is no where to be seen. I am starting to get worried. It's dark and she is not the brightest dog. She will never find her way back home. URGH!!
Today my gratitude goes to Cassie from Memphis. Her and I don't have daily communication. In fact we probably don't even speak once a month. My fault. She is GM of Memphis now but she was AM under Mac and he was always my direct contact. She works super hard and tonight I am trying to create a dialog for us to work together on the Memphis anniversary. I know that probably feels strange to her. But regardless, she works hard. She is kind and funny. And my gratitude goes to her knowing that this year I will try to forge a connection between us.
Read comments or leave your own →
Neighbor: " hey Lil you want some coffee? I am on the wagon since I have been out every night since my last flight.( American Airlines pilot) By the way your bar was busy last night."
Me: " God I want your life. How many girls did you pick up this week?"
Neighbor " Lil It's not like that. I just meet women and enjoy their company."
Me: " I haven't picked up a guy in a bar in years. Oh god, years!! I think I need to drink more! Fuck going on the wagon ."
Neighbor: " Lil stop kidding around. You're not that type. "
When I write my memoirs I will let the readers judge what type I am or was.
Yesterday Mac and I did a 15k run , Dinesti and Julianna did a 5 k run. So proud of all of them. I want to give yesterday's gratitude to Mac. He had never run that distance before and when he finished he had such a great attitude. " Lil , I did great !I want to do the half marathon in New Orleans with you in 2 weeks. I followed the 13 minute mile pacer and I was awesome! "
Every race I do I always beat myself up. Yesterday I was mad at myself because I slowed way down after the 6th mile. I finished the 9.5 miles ( 15k) in 1 hour and 34 minutes. I was hoping for 1:28. I went home and I couldn't stop thinking about Mac's attitude. He didn't run fast but he was happy that he finished and it was so refreshing. He taught me something yesterday.Thank you Mac.
Today I went to the SD bar and worked with Dinesti, Julianna, and Ashley on one of our new songs. Another gratitude to the 3 girls for coming in on their day off to help tweak this dance. It's so rewarding when I see and feel the love of staff toward their home bar. I have been blessed with such good people around me.
Comments Off on
Today is Daniel's 10 year anniversary with the company. This was his post this morning.
On January 1st, 2015, I celebrated ten years with my dream job at Coyote Ugly Saloon. There are way too many people that I should and would thank if I had the time or the patience, but unfortunately, I lack both of those today, so I will keep it simple. Thank you to Liliana Lovell and Marshall Mintz for hiring me back in '05. To all of those that believed in me, worked hard for me, taught me something, or maybe even learned something from me, THANK YOU from the bottom of my heart. I have had the luxuries of traveling the world and meeting so many awesome people that I now consider family through this awesome company, and I plan to meet many more over the next ten years…Bring it!
Today's gratitude goes to Daniel. Thank you for working so so hard. Hopefully the next 10 years will be even better. More bars, more interesting people, more travel, and of course more money. Love you !!
Read comments or leave your own →
Yesterday was an awesome day but there was one snafu that has bled into today. I went to a podiatrist to get my toe looked at. I have a plantar's wart on my big toe ( Damn gym and the pool area). I hate even saying it. It grosses me out. So I went to this doctor and asked him to cut it out. " Cutting out doesn't guarantee that you get rid of it because it may grow back." Shit. " Well I think we should try something else. I want to inject your toe with Beetle Enzyme." What the fuck? So apparently the common practice for this is injecting the site with this Blister Beetle enzyme. The body's reaction to this enzyme is to create a blister. The blister helps to push the Plantar out and also create an immune response to fight both plantar and the blister. I can't lie I was fascinated by this science. Yesterday it didn't hurt at all and the doctor said " Well it is going to hurt tomorrow." Well I can barely walk today. It's so gross. I just have to have faith that this science experiment is working. I signed Mac, Dinesti and myself up for a 15k run on Saturday. I hope my foot is better because I may have to switch to the 5k.
Today my gratitude is to Alexis in San Antonio. She just works super hard. She loves the company and she is a very wonderful mom. Thanks Alexis!!!
Comments Off on
Yesterday's gratitude goes to my neighbors Mark and Marty ( short for Martha). Mark came out yesterday and removed the base of my christmas tree knowing that Jackson and I had fucked it up and the garbage company would not collect it as we left it. So nice of him. I didn't even ask. They are a nice couple and I now consider them friends.
Today's gratitude goes to my sister. My mother doesn't have alzheimers but she definitely has some dementia . I think it is associated with the pain pills she has been taking. My mother will call me 7-10 times. One call right after another. My sister gets at minimum, double the amount of calls. She received 25 today with 24 of the exact same voicemails. She's closer geographically and emotionally to my mom and I can only imagine how hard it is to be around that every day. My mom won't even remember having called so often. Aging is so hard on the person and the people around them.
Today I had a great day. I made some changes within corporate . Congrats to Pinky from Denver for moving up to regional!! You have earned it. And congrats to Mac. We are hoping to make him a kind of "fixer". The test is always how your main bar runs while you are in another city. I have faith that both Pinky and Mac will make sure their bars are on point in their absence.
Life is good today.
Comments Off on
Thank you San Antonio. The only bar that did well last night . Daniel emailed me saying he wants to meet face to face to talk about some changes he wants us to make . Face to face . Ok just wear deoderant and we can have this meeting.
Today's gratitude goes to Tom from Milwaukee . There is nothing harder then running a struggling bar. He works 6 days a week. Half the time the temperature hovers around zero and the neighborhood that the bar is in has gotten really sketchy. " Tom thanks so much ".
Read comments or leave your own →
Today's gratitude goes to Matthew , AM New Orleans. Very profession. Anything that gets asked of him gets done. He's a dad, an actor, and our AM. Very hard worker. Thank you Matthew for all your hard work and dedication.
Bam the bars rallying on New Year's Day for some super strong numbers. Nashville, San Antonio, and San Diego coming in strong. That's a good sign for 2015.
I am in Park City with jackson . I was told yesterday " mom you board planes too quickly it annoys me." I havent stopped laughing about that. A friend of mine told me that her son once proclaimed he hated how she put her hair in a ponytail . Oh teenagers.
Read comments or leave your own →
Last night I was invited out by a few new women friends in SD. We went to a sushi/nightclub called Bang Bang in the Gaslamp. 2014 was the " Young Men" love me year. " Can I buy you a drink? You look just like Penelope Cruise in the movie Blow." Dude if I really looked like Penelope Cruise I wouldn't be talking to you and I would dominate the world!! But thank you for the compliment. " Liliana all these men are hitting on you and you keep blowing them off." Obviously I need to work on that. But in my defense if my son has more facial hair then these 25 year olds I just can't take them seriously.
Nashville spanked all the bars last night. Good Job. My first gratitude for January 1st 2015 is to Lizzie. " Thank you Lizzie for always being so willing to move for the company and work so hard. I love you and I wish you the best year ever."
Mac wrote in his log from last night. It just wasn't that busy out in SD last night. " I was in the gaslamp last night. Everyone had a line. And when I passed Coyote the bar was packed. " Hard when your boss lives in the same city.