Past Lil Spills
RECENT COMMENTS
More Lil Spills
2018
2017
2016
2015
2014
2013
2012
2011
2010
2009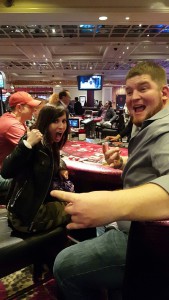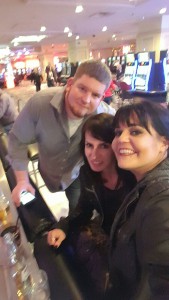 Tommy , amber, Lee and myself are in vegas for a marketing seminar . Tommy was way up at the craps table when I left . Fun time
Read comments or leave your own →
Ok maybe I need lasik. God damn it Tommy , I am up $100." Well that was at black jack . Then Tommy and I moved to craps . I plummeted quickly . Tommy sky rocketed . Is this business ? Yes ! We went to a marketing meeting .
Ok tomorrow , marketing then gambling !
Comments Off on
The blizzard totally ruined our weekend especially NYC.
Coyote truck headed to San Diego . Dinesti is driving it here with her son . That truck is a big truck and it's hard to drive . Long trip for her from Atlanta to San Diego . " universe get her here safely"!
This news report reminds us of how grateful we should be. Thank you universe for all that I have. http://www.cnn.com/videos/living/2016/01/24/teen-awakes-with-new-heart-orig-vstan-dlewis.cnn/video/playlists/medical-miracles/
Read comments or leave your own →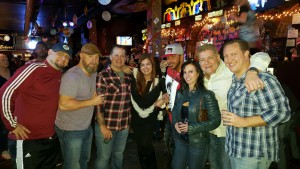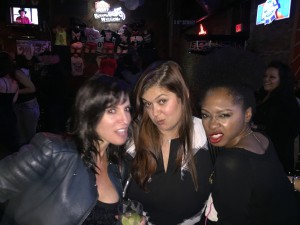 Fun fun time at the Austin anniversary . 90s hip hop theme night . I woke up singing Gin and Juice. . Tommy actually had a fountain of Gin and Juice at the party . It wasn't bad!
" Justin you maxed out the Amex . Perhaps don't book all your travel and trade show booths on the same day." Fun to see the new guy squirm .  Super fun night .
Read comments or leave your own →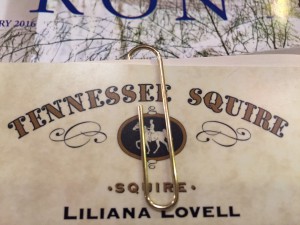 I am officially a Jack Daniel's Squire. Hot damn . Thank you Lola for nominating me . I don't care how cheesy , I am going to go to the Jack Distillery for a coon hunt. No I am not shooting anything . But I am dressing up like they did 100 years ago for a coon hunt and sipping Jack Daniel's with the other squires!
Yesterday was a good day . Bars doing well , I became a squire, and Jackson is just kicking ass and taking names at school . We watched the gluten free episode of Southpark last night . Of course afterwards I quoted Stan one of the characters " dude after the science and technology convention you are going to be dripping bitches ." Perhaps not the parenting of Mrs Beaver but it works for us!
Read comments or leave your own →
I keep getting email messages . " congrats on your work anniversary ". For the life of me I can not think of a work anniversary on this date . If there is one specific date I am guessing January 27th when I opened the NYC bar. But honestly in my mind the work started in mid November 1992 when I signed the lease for the NYC space . Oh well . Thank you everyone for the well wishes . Bars did phenomenal on Sunday ! Heading to Austin tomorrow
pics of Our Key West Shark. He got a new home . They seem to love him
Comments Off on
Damn Straight I bought a couple Powerball tickets ! Yes I will give a ton away for charity but my second purchase would be a private plane. All the delays , layovers, time I spend getting from one place to another . I am heading to Key West tomorrow and it will take me all day . It would be so great " hey get the plane ready"! Busy busy busy. I did an interview for Fox business today . I think it went well . Next week Austin and meeting with some folks from Montreal .
Read comments or leave your own →
Signed Wales yesterday . Super excited to go there in the next few months . I had Jeremy make  t shirts that read Wales underneath the Coyote Ugly logo. I gave Steve , our new licensee,  the t shirts as a present . He was so excited he posted a picture on Facebook of the t shirts . These were the messages " dude you spelled Coyote wrong ". I was going to kill Jeremy . How fucking embarrassing . 9 years making our shirts . WTF? How on god's green earth do you spell our name wrong ? And I am the dumbass who didn't even check . Another story for my memoirs
Read comments or leave your own →
Finally a day without HR calling me! I know,  don't jinx it. Trying to get all these trips organized. Pushing back the NYC anniversary till March because we are auctioning a Harley for charity. Jeremy our t-shirt guy did me a favor. He put together a new shirt with a one day turn around. I had a phrase trademarked and we will unveil it soon on some t shirts. Boom! Big next few weeks. Meeting with potential Licensees from all over the world. Cool. I am ready for a big 2016
Read comments or leave your own →
" Lil I know it's early but I need to talk to you." I heard this from Chantel both yesterday and today about HR issues. When does the madness end. I think I had to speak with Daniel twice today. Daniel and I  just answer the phone with a " It's an incredible day. Best day of my life. And You? "
On a good note. the company crushed all other years on NYE gross sales nation wide. BOOM! I told everybody my sabbatical is officially over. Back to work. We have some bars to open. Lee will blame me and I will blame him but between the two of us we fucked up the 2016 calendar so we are releasing a best of calendar for 2016.
A lot of irons in the fire this year. Good . It keeps me on my toes
Read comments or leave your own →
Wow! Most of the bars beat last year's NYE numbers . Nashville trounced everyone and San Diego did ten grand better then my expectation ! Bam bam bam ! Woke up thinking " this is my year 2016! " so so pleased . A shout out to Tommy for keeping me in the loop with bar numbers since my app was not working .
Heading to the SD bar to have a beer with Mac this morning . Nothing better then  going for a run then drinking a beer! My kid is 16. He had more party opportunities then I did . Too many years in the bar business . I have no big need for a Party on NYE, peace on earth and good will toward men . My hope