Past Lil Spills
RECENT COMMENTS
More Lil Spills
2018
2017
2016
2015
2014
2013
2012
2011
2010
2009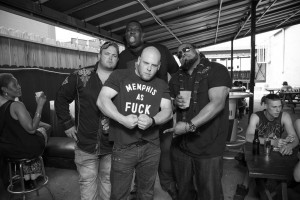 RIP Chris
Read comments or leave your own →
R.I.P. Chris Sentman. Chris was one of our BMFs at the Memphis Coyote Ugly. So sad to here he passed away this morning. Life is so short. I am so sorry for his family and all his friends.
Comments Off on
" Stab Me". That was my response after reading the Memphis Manager's log. Horrible night . But on the opposite side a huge shout out to San Diego! The San Diego bar demolished all the other bars last night ! Great job. Heading to Park City overnight. Then back for our Thanksgiving horse race track outting .
Comments Off on
New Orleans wants to do a  charity event for the MUFF Foundation? That is what I read without my glasses. After going through the various scenarios in my head " Cervical Cancer"? " Lesbian battered women"? " Scarves for the homeless"? I put on my glasses. New Orleans bar is hosting a charity event for The MJFF Michael J Fox Foundation. OH . Matthew the AM was hysterical laughing.
I love bonus time. I love how great it is for so many hard working managers and shift leads to get their bonuses.
Justin sent the corporate staff a really nice Thanksgiving note. Something about kindness that is infectious. I think my heart grew three sizes today. ( yeah I know it's just my bra size)
Read comments or leave your own →
What do you do when your parents are dead and you don't have close family or friends that live close for thanksgiving?  HMMM after scratching my head for a few weeks and a few tears in my beer, I said Let's do something awesome. So I went on line and a new Mom/Son tradition has been reserved: Thanksgiving Brunch at the Horsetrack. Nothing says Thank You better then  betting the horses with your child.
Comments Off on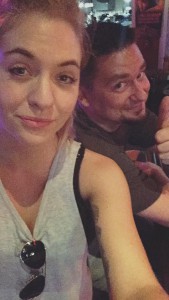 "When Daniel Huckaby Is in town and my phone is left unattended I'm apparently pregnant…." written by Carla ( New Orleans bartender)
I saw this on Facebook written by one of my girls in New Orleans about Daniel the Director of Operations of Coyote Ugly. He goes to the bars and if he sees any cell phones unattended he hacks them and posts on the owner's Facebook page that they are pregnant ( for a woman) . Get creative. If you are going to impersonate someone write something good. " It was a really hard decision but my first porn is set to film today " Pounding Miss Daisy." or maybe a completely different direction. " I fell in love with this wonderful man and tomorrow I will become his fourth wife." or " I am finally doing something important in my life. I am moving to Romania and working with orphans."
The key to this is the families. A cool mom and dad will see the false Facebook post and comment " I see that Daniel hacked your phone again."  Because Daniel's posts are predictable. But if he goes outside the box can you imagine the responses. " Honey this is your mom please don't do Pounding Miss Daisy" or " Honey why didn't you tell me you were moving to Romania?"
As the CEO of Coyote Ugly I do not concur with Daniel playing pranks and in a court of law I will say that exact thing!!
Read comments or leave your own →
So Charlie Sheen is HIV positive. I do not wish that on anyone and I can only imagine that there is no worse way to face your demons then knowing your actions were a precursor to contracting this.
Was it the drugs or the hookers that infected him? And he's still having " Protected sex" with hookers. What's the wager that Charlie Sheen outlives all the young girls he has been playing house with over the years? Hopefully he is telling the truth and has not infected anyone. If " survival of the fittest applies , how do these aging drugged out  actors and rock stars out live everyone? I may stub my toe tomorrow and create a chain of events in my body that leads to an aneurism that kills me. But no00,  Charlie Sheen ,who has HIV,  will drink and drug it up his whole life and die in his 90s.  Regardless it's a sad thing to happen to anyone.
Comments Off on
"New Orleans Saints fire Rob Ryan defensive coordinator."  I am sorry but what the Fuck was Rob Ryan going to do with a defense of all Rookies? They gave away all their players to pay for Drew Bree's contract. Drew Brees is an incredible quarterback but one player doesn't make the team. They fire Ryan when it's the big wigs who ruined the team. That's football.
Ok back to Coyote Ugly. Go  online and look at some of the Coyotes from Russia and the Ukraine. Hot damn they are drop dead gorgeous.
New Orleans and Memphis are killing me today. Not too pleased with the weekend numbers for NY either.
I love female empowerment and I loved that Rousey was becoming an MMA icon but I am not unhappy that she was dethroned. A little humility goes a long way. There is a lesson in life that when you think you are the best there is always someone better. I hope for Rousey that she comes out of this more humble and regain the title with honor . Honestly I thought Rousey would win but Mac said something about Holm pre fight that stuck with me. In my mind I thought " go bet a couple hundred bucks on Holm" Why not? Damn I wish I had.
A lot going on yet today was so quiet. Quiet before the storm.
Comments Off on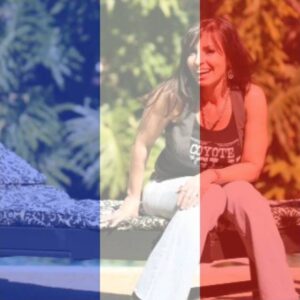 What a sad night,  not only for France but for the world. Jackson and I have a very loving connection to Paris through his old french school. Glad to hear most of our friends are safe. Justin, Lee, and I will be in Paris in March. I hate being scared to go to my absolute favorite city. Sad world we live in.
Rhonda Rousey versus Holly Holms or " These Shining Lives" High school play production? " Mom really don't come it's the most depressing show ever."( he's not in it but he's stage crew).  I just looked  up the plot line:  4 women work at a power plant and contract cancer. No singing no dancing. URGH. The bar is showing the fight but I feel guilty. A mom's love.
Read comments or leave your own →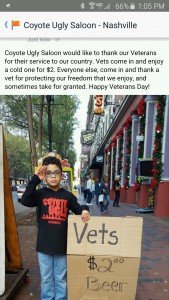 From . Michael in Nashville
Comments Off on
New Orleans was of course fun. Jazz and Matthew pulled out all the stops for my friend's daughter's 21 st birthday party. It's not a real 21st birthday if you don't get to shave someone's head and write on it with sharpie!
The weekend was jam packed meeting friends. I ate a lot of food . And drank a lot of wine. A lot of wine. The highlight of my trip was meeting this high school student .  I help sponsor her tuition for school. What a wonderful girl  and she will be a wonderful woman . Even with adversity this young girl has a GPA of 4.14. Incredible. I hope she can find her way in life to a better more secure place.
Thank you San Antonio, Denver, and San Diego for doing well last night. Everyone else was mediocre . The New Orleans staff is pretty darn good. Attractive, hardworking, funning. I don't get why the bar is struggling. They need to get more aggressive about bringing new people in. The numbers at that bar are not reflecting how strong the staff is. How hard is it to write on your Facebook " Come see me at work tonight?" or go out and hand out BOGO cards to new people? Really how hard? Ok heading to SD bar to help with a new dance.
Comments Off on
Please no shots tonight ! That's my plea to New Orleans staff . My friends daughters 21 birthday , so we are heading there tonight
Read comments or leave your own →
5 hours at the San Diego airport because a gunman was shooting out a window that they deemed " flight path " . Southwest canceled every flight that was routed in a direction that could suit me. Then I booked Delta and they delayed all flights . I had to come home. Not getting to New Orleans till Friday night now .
We are moving and a shaking :   http://www.franchising.com/news/20151105_coyote_ugly_set_to_go_wild_in_mexico.html
Read comments or leave your own →
First time in years anyone has overtaken San Antonio in dividends  but Nashville demolished them . Great job Lizzie, Michael , and Jeanette! Rick stars ! So proud of you guys
At airport heading to New Orleans. Tomorrow morning I am taking staff out!