Past Lil Spills
RECENT COMMENTS
More Lil Spills
2018
2017
2016
2015
2014
2013
2012
2011
2010
2009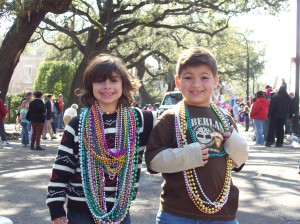 Bye New Orleans. I have met some incredible people here. My son has grown up here. We leave loving the city with it's many traditions. It's been a very emotional week. A lot of good byes and a lot of tears. But I woke up happy and I believe that the decision to move is the right one. I leave this incredible city with one phrase. GO SAINTS!!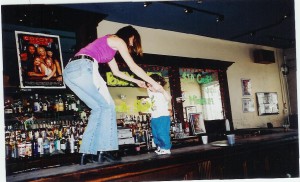 Read comments or leave your own →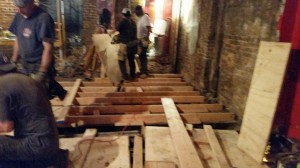 NYC bar getting renovated. 21 years. Trying to salvage some wood for memorabilia . That bar has served millions of people . Kevin has a lot if pressure . He handbuilt the new bar in his garage. Hopefully it will last another 20 years and Serbs even more customers !
Read comments or leave your own →
Holla! 8th grade graduation done. Jackson won the cultural geography award.
The memphis bar is coming alive! Good. Vegas bar is slowing renovation. NY's new bar is being driven there this week. And I arrive in my new home Friday. Big week . We held a bennifit for one of our old Austin Coyotes Ester. She is doing really well with all her treatments and so much love from all her Austin friends. That it!
Comments Off on
I love when the bars are busy. We are going into Fanfare ( Nashville) and RotRally (Austin). The Vegas bar is going through a renovation and their reopening party is June 6th. So weird to start booking my flights out of San Diego. ( and expensive). No idea when the NY bar will be installed. I asked Kevin to take pictures of the new NY bar that he built in his garage. He sent a series of weird pictures of tools I don't recognize. Kevin is like an idiot savant. Half the time we have no idea what he is talking about but when he knows something he knows it in extreme detail. When he came to my house for my surprise moving away party. He walked through my kitchen drinking a glass of wine, talking, and unconsciously fixing things. Awesome!
Comments Off on
The Memphis anniversary was a disaster. What could go wrong did go wrong.
We are putting together a group of coyotes to go to an event in Honduras. Not as easy as it seems. The girls have to be top notch dancers , possibly sing as well. That truly cuts our choices down. Then once we identify those girls they have to have a passport. Oh brother. Nothing is easy. Where the hell did all the real dancers go? I will have to pull heavily off the Vegas girls. Then we have other girls who can dance but have kids so they can't leave. Logistics.
Pretty slow day. Good or bad not sure?
Read comments or leave your own →
Wow wonderful people in my life. Leslie threw a surprise moving away party for me. All the important people in my life were there. Even Jackson kept it a secret for weeks. Axel and all the Kenner Boxing Club kids came. The mom's that have been my friends here. And of course my 3 rocks, Chantel, Judy, and Leslie. Of course Coyote corporate came but I think they just wanted to go to Bourbon. An absolutely beautiful goodbye.
Well…. then we went to Bourbon Street. I am so thankful right now for the fact that all of us made sure to document Kevin's swift decline .
To all I was forced to take down pictures. I am sorry
Read comments or leave your own →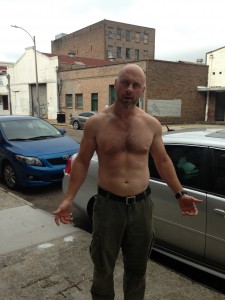 I need to start drinking water before Kevin lands and we head out with Leslie, Chantel, and Joe. " pace yourself" is a motto Kevin does not have. I really want to see The Chris Owens Burlesque show. It's been a staple in New Orleans for years and I have never gone. Something creepy and awesome about seeing an 80 year old woman doing burlesque. I met her at a function in New Orleans she was actually very nice. She is a mix of the Cat lady who had all the plastic surgery to make herself look like a feline and Elizabeth Taylor in her "I married a construction worker" stage because similar to Liz she also has a boyfriend decades younger walking near her at all times. Well it would be a dream come true if we can get seats.
OK let the games begin.I am trying to remind myself through pictures not to drink as much as Kevin!!!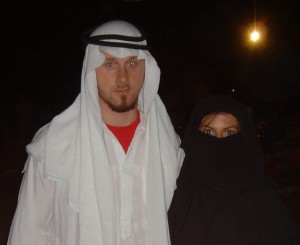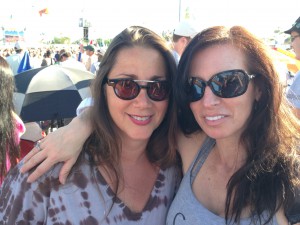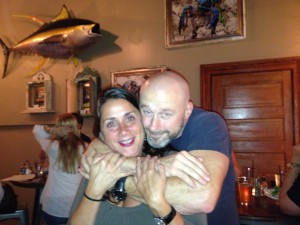 IMG_1481
Read comments or leave your own →
Coincidence or not? I lived in NY during 9/11. I lived in New Orleans during Katrina. I took my son to Disney World and we were hit by a hurricane while we were there. Last year I was in Key West during Hurricane Isaac and was in New Orleans when Isaac hit as well. Now I opened a business and bought a home in San Diego and there are fires within 20 miles of my house. WTF? Nature is bigger then we are.
Read comments or leave your own →
Eerily quiet at work. Calm before the storm. Not sure what storm. Moving in 2 weeks. I hate packing.
Read comments or leave your own →
Oh no Kevin is coming here Friday for a "Lil is leaving New Orleans blow out". I feel the hangover before it even starts. Let's do it. Say goodbye to New Orleans Coyote and hit all the seedy places on Bourbon St.
Kevin has not sent me one picture of the NY bar. I am dying to see it. Calm day today.
Comments Off on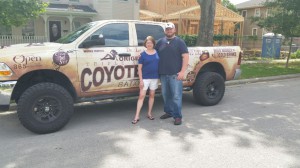 Tommy brought his mom a present. "mom it gets 7 mpg and kevin flips out if you get it dirty."
So many happy mother's day wishes. Pretty incredible. Jackson and I had a great day today. I have a great son!!
Perhaps I will fly to work this week. Ah which bar should I go to?
Read comments or leave your own →
Good conquers evil. Do you know how wonderful it is to sit back and read so many incredibly supportive comments from our regulars ,Gay and straight, round and square, hairy and bald, short and tall. This one sad, angry person through her act of complete dishonesty has actually brought so many of our current employees and former employees together today. Old regulars and current regulars have texted me and emailed me. I am truly blessed !
Today I will give gratitude to the angry woman . Honestly, thanks to her, today has been filled with so much love , joy, and affirmation about how incredibly diverse and unified our Coyote Ugly Family is all over the world. Thanks! And let freedom reign.
Read comments or leave your own →
I am laughing so hard. A lesbian couple has tried to malign us on Facebook saying we are against the gay community. All of our lesbian bartenders and customers are defending us. It's a Facebook battle! LOL I love this!! It's so ridiculous it's funny!!! To all our gay/lesbian customers and staff unite against this injustice. By the way I was a lesbian for 1 night in my 20s and if I don't find a decent man soon who knows I may go back.
Read comments or leave your own →
I woke up to this email "Next time I see you… I am motorboating the shit out of you!!" Thanks Chandler . We made some changes at the Vegas bar. Happy that the staff is happy.
Ok let's make some miracles happen
Comments Off on
My gratitude goes out to Kevin today. He has built the "new" NYC bar in his garage. I told him I wanted to be closed as little as possible so why not build the new bar offsite? So cool. I am trying to get him to take a picture. So many people have asked for a small piece of the bar as a remembrance so we were thinking of bringing it to Atlanta and having him make frames from the wood as souvenirs.
So last night as I writhed in pain from another procedure I decided to text the doctor and say no more. It's been such a weight off my shoulders knowing I don't have to go back for anymore of these surgeries. This morning the nurse called me and said " Lil its only a few more procedures lets schedule you." My response verbatim " I would rather tattoo my eyelids then get anymore procedures." It was so freeing. Hopefully by weekend I will be able to get back to my normal routine.
Ready for our move to SD.
Read comments or leave your own →
My friend and her 3 kids are staying over. I put her son, who is 8, on the elliptical machine. Jackson survived so will he.
What the hell Gretchen from SD is moving! God damn it the jinx of the calendar. I swear we pick these girls and by the time the calendar comes out they either quit or get fired. I need to get back to work. I am going nuts.
Comments Off on