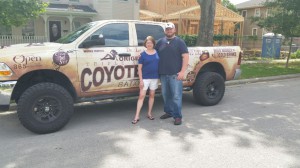 Tommy brought his mom a present. "mom it gets 7 mpg and kevin flips out if you get it dirty."
So many happy mother's day wishes. Pretty incredible. Jackson and I had a great day today. I have a great son!!
Perhaps I will fly to work this week. Ah which bar should I go to?
Past Lil Spills
2018
2017
2016
2015
2014
2013
2012
2011
2010
2009