Past Lil Spills
RECENT COMMENTS
More Lil Spills
2018
2017
2016
2015
2014
2013
2012
2011
2010
2009
Tonight I am grateful to Jon from Austin . He is one of the managers . He just wrote me the kindest letter . I truly appreciate that. Happy engagement to Jon and NY. Such good people .
Lee did a photoshoot with me at the Nashville anniversary . Nothing more humiliating then when he sends a picture of me super far away from the side " I love this picture ". Really ? tomorrow is NYE and you are telling me I am ugly . Oy vay
Comments Off on
So you are asking 5 days before New Years Eve to do radio advertising ? What a fucking day . So stressful.  We work so hard for the managers to do marketing in a correct way but yet they don't . Lee has made a whole binder full of examples on how and when to do marketing for various promotions . I am sick .
mac and I are thinking of having the San Diego anniversary party on Valentine's Day. Could be awesome . Traditionally it's not a great day for us . The envisioned conversations ;
Lee: " Lil it's Valentines I would like to take my wife out"
Daniel ; " my girlfriend won't care. Do it when you want "
hmmm lol
Read comments or leave your own →
Coyote Ugly Sochi is now open!


Read comments or leave your own →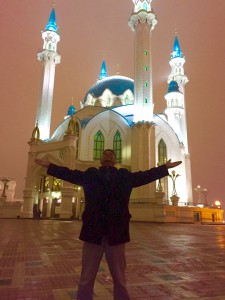 Daniel landed in Kazan, Russia last night. Sochi bar opens on Wednesday!! Super exciting. If it wasn't for Christmas being Friday I would of gone. Daniel is going to try and hit 4 bars in Russia. Coyote Ugly Kazan, Yekaterinburg, Moscow, and Sochi.  I really love the Russian staffs. Gorgeous and hard working. It just occurred to me that Daniel makes great money and has one of the best jobs in the world. When he leaves Tommy has to step up and take on Daniel's responsibilities as Director of Operations. How can I torture Tommy? For Fun, it is the holidays.
Memphis asked to book these two no name people for an appearance at the bar. What? a $1000? Have you even heard of them? And they want a bar tab? Dude pay me $1000 I am more famous then them
Read comments or leave your own →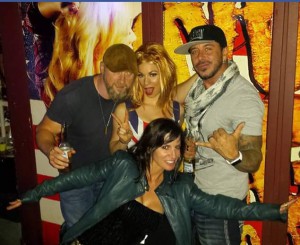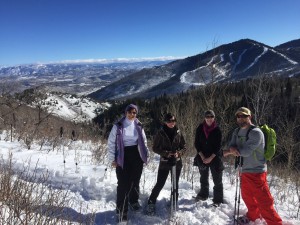 5:30 am phone rings " Miss Lovell this is the bank on Key West". You are fucking kidding me . It's Xmas week can we please make deposits on time so I don't get woken up by the damn bank . Always New Orleans or Key West. Urgh!!
That being said I am thankful to be alive today . Healthy , happy and filled with love for my son and my friends . I took jackson to the symphony last night . Once or twice a year I need to infuse some culture into our lives . We left with a pact that when I feel the urge for more culture ( opera). We will download an opera on tv then sit home and watch it with food and drinks .
Read comments or leave your own →
Daniel  just made my night: We are text arguing and I said" I know you are bitching about me. " This was his response: " I am bitching to myself about you…the proper way to bitch about your boss…" Hysterical.
This article caught my eye:
A fisherman who miraculously survived 438 days lost at sea has been sued for $1 million for allegedly eating his fellow castaway to ensure his own survival, the family of the deceased castaway contends, according to The Telegraph and other media outlets.
After drifting 6,700 miles, Salvador Alvarenga, 36, of El Salvador washed ashore in January 2014 on the Marshall Islands in the middle of the Pacific Ocean after setting off on a two-day fishing trip from Mexico in November 2012. It was the longest any castaway had survived at sea.
Alvarenga had paid 22-year-old Ezequiel Cordoba $50 to accompany him.
When a storm hit, Alvarenga radioed the owner of the 25-foot boat demanding to be rescued. That message was the last words communicated to shore as 10-foot waves and the vicious storm knocked out the communications system and washed their supplies overboard.
Alvarenga and Cordoba survived several months by catching fish and birds, and drinking turtle blood and rainwater, but one bird they ate made Cordoba very ill. A poisonous snake was discovered in the bird's stomach.
According to Alvarenga's account, Cordoba refused to eat some of the raw meats that kept Alvarenga alive — perhaps because of the experience with the bird — and he eventually died.
Before starving to death, Cordoba made Alvarenga promise to not eat his corpse and to find his mother and tell her what happened.
From The Telegraph:
Mr Alvarenga befriended the corpse, keeping it on the boat for six days and chatting to it, until he realized his own insanity and threw it overboard.
"I could see my death was going to be very, very slow," he said.
But against all odds, he survived. Mr Alvarenga washed up in the Marshall Islands, in the middle of the Pacific Ocean, in January 2014. Dazed and emaciated, he was found by a couple living on the island who took him in.
Read more at http://www.grindtv.com/random/castaway-that-survived-a-record-438-days-at-sea-sued-for-eating-crewmate/#v7BdrcM5epFiOxVZ.99
Comments Off on
Nashville anniversary party was fun last week. I really enjoy Nashville. It's a great town. The girls are cute but not one dancer. I went to their last dance rehearsal and I looked over at Chantel " I don't think they should do any of the new dances yet."  The band they had was a band they had hired about 3 years ago. Literally,  one of the best 80s bands I have ever heard. Nothing like bopping around singing with the staff and customers and having fun. By the end of the night Lola ( bartender for 3 years in Nashville) challenged Kevin and I to a cook off at her new house. She also showed me all of her Jack Daniel's Squire certifications. The Plan: Kevin and I will run a Half marathon. Quickly go to the Jack Daniel's Distillery.  And then have a cook off  with Lola and her boyfriend! Ok done deal.
Jynx and Dinesti got into an accident with the truck. I told Daniel a month ago that I wanted that truck out of Key West. " Lil she really needs it." The fucking island is 1 mile long. WALK!!! Kevin has now gotten used to Dinesti. " Lil I am just thankful everyone is alright. " I bought that truck. I picked out the huge tires for that truck. I helped the direction of the artwork for that truck.   Yes I love that truck. And she is killing it. " Yes I love you Dinesti, but my heart breaks overtime I hear about damage to that truck."
Comments Off on
Santa crawl NYC! Love this time of year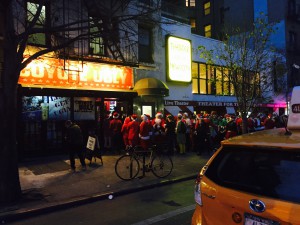 Read comments or leave your own →
" Jackson we need to do some charity work for the holidays. Let's take my Vegas winnings and buy Toys for Tots!" I won $265 on blackjack and craps so we took that money and had such a good time buying gifts for kids. All the bars are doing the Toys for Tots program so we went to the San Diego bar and dropped off all the gifts. When I was little it always bothered me to think " why doesn't Santa love poor kids?" It's a sad reality of life. Every child should feel special. In my mind it doesn't mean you have to be a christian. You should think of the christmas holiday season as a time to try and be kind to others no matter what religion or race.
Ok off the soapbox. Work is work. Daniel is overworked and the New Orleans bar didn't do a good job marketing their charity event. I stepped in too late and handed it off to Lee ( where it should of gone in the first place.) My fault at the end of the day.   I wasn't paying close enough attention. For the record,  each manager receives a marketing book written by Lee.  It's written like the ABCs of throwing an event. Literally " marketing for Dummies." They never even opened the book or they would of done everything correctly . Again the blame falls on my shoulders.  Marketing is not Daniel's forte.  Lee and I should of been on top of it. Well things are getting rectified hopefully in time to make a good showing for the event.
Nashville tomorrow !!! chantel texted me. " It's a throwback anniversary party so you can arrange your outfit." Dude I wear the same exact stuff for the last 22 years. only change is I am not wearing my rubber pants like I did when I bartended.
So I lost an interview / photoshoot yesterday because I do not have enough up to date photos of myself in the bars. You have no idea how much I hate getting my picture taken. I always loved being on tv and I was good at it. But I absolutely hate getting my picture taken. So Lee is going to try and do a photoshoot at the Nashville bar when no one is there. I am already dreading it.
Read comments or leave your own →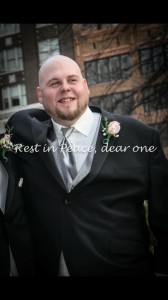 Today is Chris' memorial at the Memphis bar. Chris you will be missed.
Comments Off on
Vegas here I come ! It's 7:47 am. Have my mimosa in hand while at the airport awaiting my flight ! Haven't looked at logs yet . Dealing with our Daniel and our Russia trip .
Comments Off on
An all-female unit in the Kurdish armed forces takes on ISIS in Syria..  Strong and proud! I love this story.  http://www.kpho.com/story/30644586/kurdish-women-fighters-say-isis-afraid-of-them
Sochi, Russia bar opening December 23rd. ( they celebrate Christmas in January in Russia). Trying to get it all ironed out for our staff to  fly over.
Daniel called this morning. " Daniel is it another fabulous day in the Coyote Ugly empire?" " Why yes Lil except for a few things… No call no show…hasn't sent me her picture for Russia…  attacked a staff member… doesn't have a passport ." Well if everyday was easy then the accomplishments wouldn't feel quite so great.
Comments Off on