Past Lil Spills
RECENT COMMENTS
More Lil Spills
2018
2017
2016
2015
2014
2013
2012
2011
2010
2009
You are Fucking kidding me? " Miss Lovell I think you need to get tested for parasites."
Nothing like giving a sample of "you know what" to feel old!! SO SO GROSS. It never felt gross when I did it for my dogs.  Last week was the " I am staring at 50, and things look grim" , feeling.
"How often did you eat sushi in Japan?" Everyday. Was it the blow fish?
The bars did great this weekend. My god Nashville is hitting it out of the park on weekends. Shout out to memphis, great month so far.  I am supposed to be heading there this weekend. Life is a little hectic right now!
Worms, possible torn tendon in my ankle. Jackson is home sick. What's next? I am still on course for the "Thong ready"  birthday party  at the end of September .
I did receive some good news. Supposedly my blood work is one of the healthiest that my doctor has ever seen. OK so why do I feel like crap? Oh thats right , worms! ( possibly )
Comments Off on
Great day at the Nashville bar . Took 7 hours but we nailed two new dance routines .
Last night a sad night in Austin . Memorial service for Jes . RIP, you will never be forgotten .
Comments Off on
Project " Thong on Birthday " is under way. I am so close ! Bars doing well. Last week in one day we had a Coyote give birth, a Coyote get married, and unfortunately a Coyote pass away. Cycle of life. We are a big family . It definitely effects all of us.
I am heading to Nashville tomorrow. Exciting. Working new dance routines, meeting with the managers. Should be a very productive trip. Justin met with a potential licensee from India. How fun. I am ready for a new challenge.
Comments Off on
RIP Jes. One of those people who lit up a room when she walked in . A little less laughter in the world today .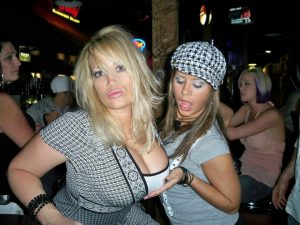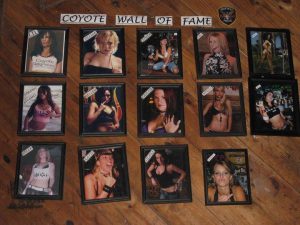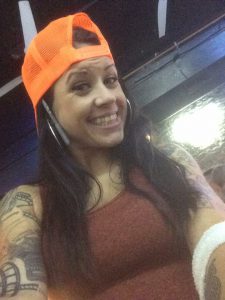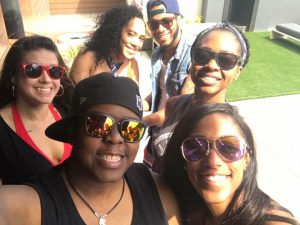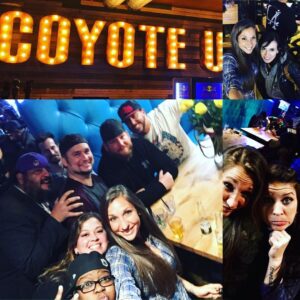 Read comments or leave your own →
Nice friendly bet going between Nashville and San Antonio. It revolves around end of the year gross numbers. I will take both Lizzie( gm Nashville)  and Marsha ( GM San Antonio) to a yoga retreat.  The fun part of the bet is that the losing bar has to have the whole staff do a choreographed number to Beck's song Loser and post it on Youtube. Marsha just sent Lizzie a text " Lizzie you better start practicing". I am laughing hysterically. According to last month's numbers I think Marsha might need to break out her dancing shoes LOL.  All in good fun. Marsha is very competitive.  No doubt next week I get an email from Jeff " Is it appropriate for the San Antonio bar to be putting old used broken stuff on eBay to increase revenue?"
Comments Off on
Fun week last week . Lee and I headed  to New Orleans to check out a possible restaurant site . Ran into many great friends as Jazzfest was in town .
This week sampling new menu in San Diego . Life is good!
Jackson worked the late shift last night at his new job . The boss handed him a key and said " close the shop tonight ". No procedure given either verbally or written . Jackson had no clue what closing involved .  Lol. Sink or swim .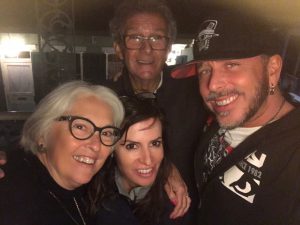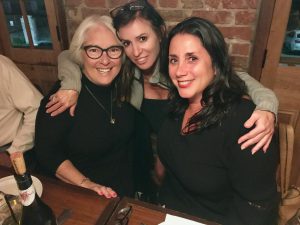 He didn't get home from work till 11 pm. I had bar jobs like that . But I had enough experience to know what was expected . This job will be part of his life's story.
Comments Off on
" Sorry my Russian licensees that I totally sucked at the hiring ad for the Russian bars." In my defence , I had a piss poor cameraman . Don't use friends who drink to film video clips.
Hot damn Nashville, San Antonio and low and behold San Diego having a great weekend. Mano a mano. Nashville is edging San Antonio out on gross numbers but San Antonio is netting better. It will be a nail biter which bar does better by the end of the year.  The two Moscow locations, Kazan , and Cardiff are killing it!! Go team.
I would like to highly recommend a new show called Brockmire. So funny. Hank Azaria is at his best !