Last day of Mardi Gras!!! I have been going to the New Orleans bar in the morning because I get trapped with traffic if I go when the parades are rolling. The bar has been doing alright but not what I was hoping. Yesterday was one of the better days which was nice for Lundigras.
Let's go San Diego . Today there is a huge Mardi Gras celebration in the Gas Lamp district! Bam
One month to get the Denver girls into Jello Wrestling shape! Time to shed the winter pounds.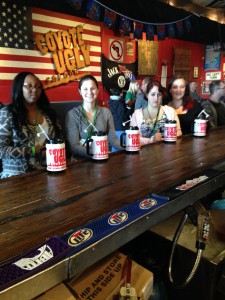 Past Lil Spills
2018
2017
2016
2015
2014
2013
2012
2011
2010
2009