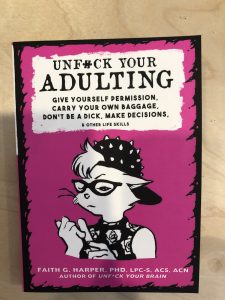 I highly recommend this book . I bought this as a gag gift . I was curious and started paying through the book. She is spot on with so many ideas . Love this .
Conference call yesterday started with AdA compliance finance issue and ended with "
pizza is really good at Samurai Pie. "
Lizzie and I are going to start working on renovating the Nashville back bar area . I love doing this stuff .
Next weekend Marathon Du Medoc ! Get ready France . ( how many miles will chantel , Kevin and I last while drinking wine ?)
Past Lil Spills
2018
2017
2016
2015
2014
2013
2012
2011
2010
2009