Location
Visit us
Phone

504-561-0003

Email

Hours

Sunday noon-2am
Monday 3pm-2am
Tuesday 3pm-2am
Wednesday 3pm-2am
Thursday 3pm-2am
Friday noon-4am
Saturday noon-4am
Heros! Show ID for our military/police/fire discount!
If you're having a bachelorette or bachelor party, no need to call in advance, we're always waiting for you little devils.
Weekly Specials
Happy Hour

Monday-Friday
open-8pm
$2 Miller Lite & Bud Light Draft
$3 Abita Draft & Wells
Happy Hour

Sunday Night
8pm-close
$2 domestic draft & $3 premium draft
Kegs & Eggs

Sunday
Every Saints noon home game!
$5 Breakfast Buffet & Shuttle to and from the game
Big Easy Mondays

Monday
9pm-close
Drinks $9 and under are $3 w/New Orleans I.D<br>Non-Locals: $3 Abita & $4 SoCo
Tipsy Tuesdays

Tuesday
open-close
Happy Hour all day!
Whiskey Wednesdays

Wednesday
9pm-close
$12 domestic buckets & $4 Jim Beam/Jack Daniels/Jameson/Fireball
Thursdays

Thursday
9pm-close
$3 Corona/Dos XX, $4 Cuervo Gold & $3 well tequila
Fridays

Friday
8pm-close
$15 domestic buckets & $4 Fireball
Saturday Specials

Saturday
8pm-close
$15 domestic buckets & $5 Fireball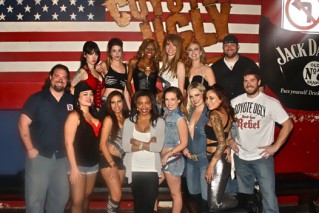 Click here to see OUR COYOTES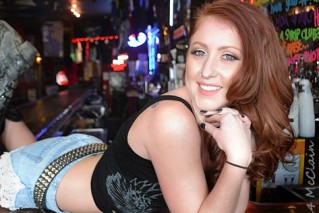 When you pick your poison from our "girl next door," you'd better bring your drinking boots!
Gift Cards
Inquire about gift card sales in person with your favorite bartender.