Location
Visit us
Phone

504-561-0003

Email

Hours

Sunday 12pm-till
Monday 3pm-till
Tuesday Closed
Wednesday 5pm-till
Thursday 3pm-till
Friday 12pm-till
Saturday 12pm-till
Heros! Show ID for our military/police/fire discount!
Upcoming Events
October 28, 2022 - October 31, 2022

Join us for House of Horror Friday, Disney Villians Saturday, Zombie Football Sunday, and Dealer's Choice Monday! Don't miss our Costume Contest on Saturday, winner takes all at midnight!
Weekly Specials
Happy Hour

Monday-Friday
3-8pm
$3 Bud Light drafts
$3 wells
Weekend Happy Hour

Saturday & Sunday
12-8pm
$5 Three Olives
$3 Miller Lite drafts
Get UR Shine on Mondays

Mondays
8pm-close
$3 you call it with local i.d.
$4 Mich Ultra
$4 MoonShine
Tuesday Nights

Tuesdays
8pm-close
$3 Corona
$4 Cuervo
$3 9oz well margaritas
Whiskey Wednesdays

Wednesdays
All Day
$2 OFF ALL Whiskey

8pm-close
$5 Jack and Jameson
$3 Yuengling ($4 Truly when Yuenglings done)
Thursday Nights

Thursdays
8pm-close
$5 Blue Chair
$10 Hurricanes
$4 Bud Light Aluminum
Hero Happy Hour

Fridays
8pm-close
$4 Sam Seasonal
$5 Fireball
Saturday Nights

Saturdays
8pm-close
$5 Modelo
$6 Esplion
Sunday Nights

Sundays
8pm-close
$5 Jameson
$3 High Life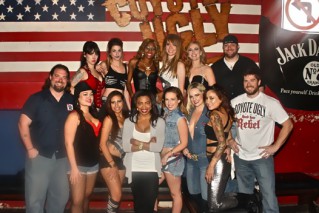 Click here to see OUR COYOTES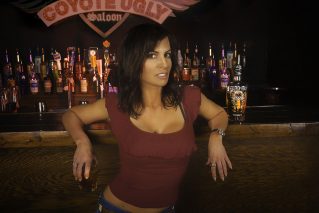 The Fox News Rundown
Coyote Ugly Saloon's founder and general counsel discuss how the company has coped with coronavirus and why reopening will be a struggle....
Gift Cards
Inquire about gift card sales in person with your favorite bartender.