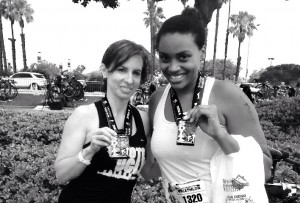 Notice Mac isn't in the picture.
Dinesti never trained for a triathlon and did it! Bam I proud of her.
Heading to Dallas for meetings. Lee, Daniel, and I in the land of the liquor and beer companies . Did I misread an email they said we have a meeting with Compari along with the big beer and liquor companies? That seems a bit out of our arena.
Past Lil Spills
2018
2017
2016
2015
2014
2013
2012
2011
2010
2009