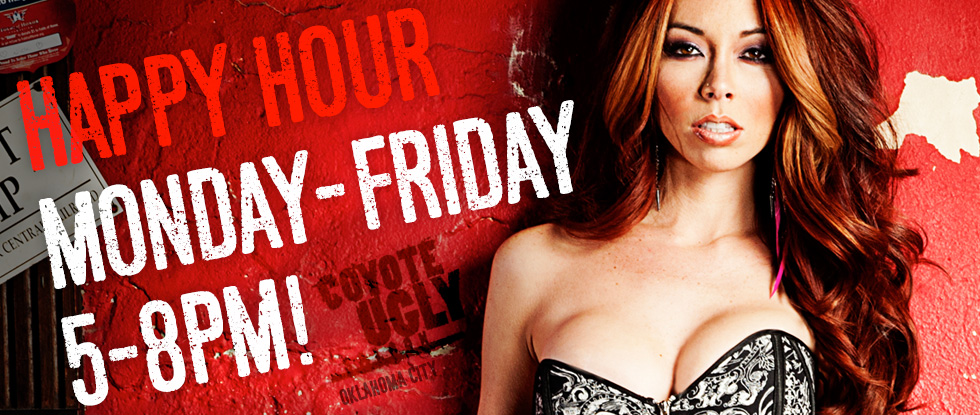 Location
Visit us
Phone

405-602-UGLY

Email

Hours

Sunday 12pm-2am
Monday 5pm-2am
Tuesday 5pm-2am
Wednesday 5pm-2am
Thursday 5pm-2am
Friday 5pm-2am
Saturday 12pm-2am
Or if your at it the #OKCBarons game come see us after for your favorite cocktails starting at 5 bucks and $2 #PBR
Valentine's Day was awesome thanks everyone for coming out! Stay tuned for later events! Best party in #Bricktown
Upcoming Events
Thunder vs. Philadelphia

March 4, 2015
Miranda Lambert Concert After Party

March 6, 2015

You definitely don't want to miss this party because you never know who will show up or what will go down! Drink specials all night! Get your "Jack Daniels" and do "Something Bad"!
Thunder vs. Toronto

March 8, 2015
Fleetwood Mac Concert After Party

March 12, 2015

Come "Shake Your Moneymaker" with us!!! Drink specials all night!
Friday the 13th Thunder Party Spot

March 13, 2015

Thunder vs. L.A Clippers.
St. Paddy's Day Pre-Party

March 14, 2015

We LOVE St. Patrick's Day, so one day is just not enough. We are celebrating early with all the Irish Festivities you could possibly want!
Thunder vs. Chicago

March 15, 2015
CUS OKC's Shamrock the House

March 17, 2015

All things green and Irish! We will be having a contest for the best green outfit, the best Irish Jig, and many more prizes. There will be green Jell-O Shots, Guiness, Baby Guinesses, Irish Car Bombs and green beer specials! Best St. Paddy's Party in Bricktown!
Thunder vs. Boston

March 18, 2015
Spring Fling

March 20, 2015

It's the first day of Spring, and boy are glad! Come have a spring fling with us! Thunder vs. Atlanta
Weekly Specials
Happy Hour

Monday-Friday
5-8pm
$1 domestic bottles
Happy Hour

Saturday & Sunday
12-8pm
$2 domestic bottles
BOGO with Ticket Stub

REMEMBER Coyote Ugly is THE party spot for all Thunder games and concerts! We honor Buy One Get One with your ticket stubs on the first round!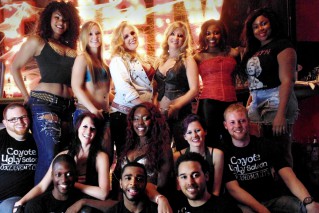 Click here to see OUR COYOTES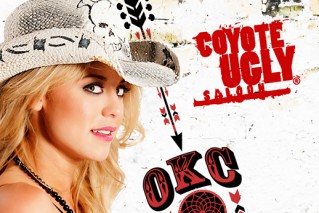 OKC Coyote Fest 2014
Come celebrate Coyote Ugly Oklahoma City's 5 Year Anniversary with our first ever music festival on Sunday, June 22! There will be bands playing all...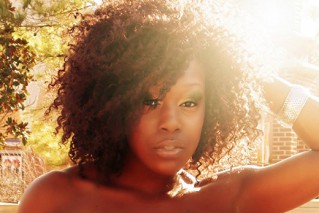 Eboni always comes in a great mood and ready to motivate the other girls. She has a ton of energy and goes full out, 100%
Employment
If you are interested in being a Coyote, just come down to the bar Monday-Thursday 5-8pm.