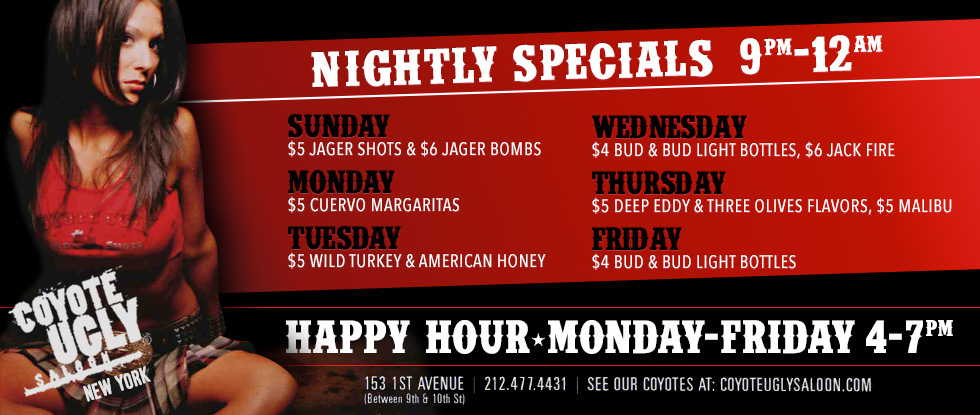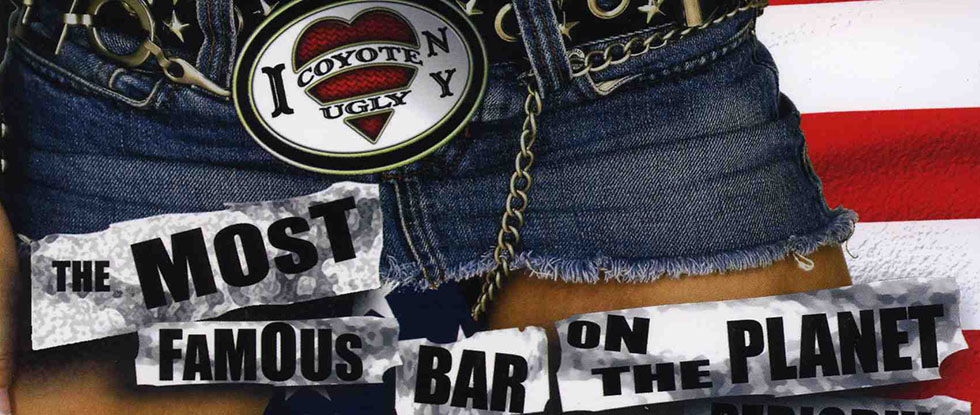 Location
Visit us
Phone

212-477-4431

Email

Hours

Sunday 12:30pm-4am
Monday 2pm-4am
Tuesday 2pm-4am
Wednesday 2pm-4am
Thursday 2pm-4am
Friday 12:30pm-4am
Saturday 12:30pm-4am
Upcoming Events
January 18, 2017

Cassie is officially retiring as a Coyote, because she has been promoted to AM of the new Coyote Ugly Saloon in Fort Worth, Texas. Come make her last night behind the bar special!!
January 21, 2017
12:00 pm-9:00 pm

Sponsored by Elite Bar Craws.
January 29, 2017

Save the Date for our Anniversary Party with VIP Open Bar 3-5pm, live country music, and munchies!

More info coming soon...
Weekly Specials
Happy Hour

Monday-Friday
4-7pm
Leave work early and come in to see us! We have 2 for 1 on everything in the house ($12 and under)!
Late Night Happy Hour

Sunday & Monday
2-4am
2 for 1 on everything in the house
Join us for a late happy hour!
Weekend Days

Saturday & Sunday
12:30-5pm
$5 Bloody Mary Bar
Sunday Night Special

Sunday
9pm-12am
$5 Jager shots
$6 Jager Bombs
Margarita Night

Monday
9pm-12am
$5 Cuervo Margaritas

Tequila Tuesday

Tuesday
9pm-12am
$5 Wild Turkey & Wild Turkey Honey
Whiskey Wednesday

Wednesday
9pm-12am
$4 Bud and Bud Light Bottles
$6 Jack Fire
Ladies Night!

Thursday
9pm-12am
$5 Deep Eddy
$5 Three Olives Flavors
$5 Malibu
Friday Special

Friday
9pm-12am
$4 Bud and Bud Light Bottles
Merchandise Sale

At the bar, all 2X & 2XX men's shirts are on sale for $15!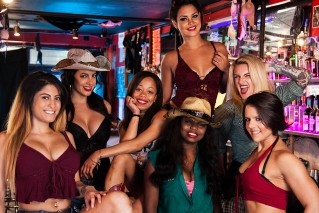 Click here to see OUR COYOTES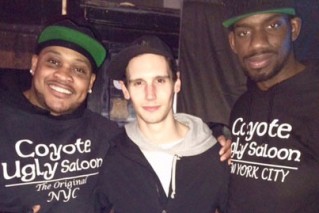 Riddler at Coyote Ugly New York
Cory Michael Smith, Ed Nygma (aka the Riddler) in the TV series Gotham, visited the New York bar!...
Schedule
Monday*
Tuesday
day*
night: Maya
Wednesday
day: Ty
night*
Thursday
day: Ty
night: Mesha & Dawn
Friday
day: Mesha
night: Maya, Morgan & Ty
Saturday
day*
night: Mesha, Dawn & Morgan
Sunday
day: Mesha
night: Maya
*no set schedule, visit us and find out!