Location
Visit us
Phone

212-477-4431

Email

Hours

Sunday 12:30pm-4am
Monday 2pm-4am
Tuesday 2pm-4am
Wednesday 2pm-4am
Thursday 2pm-4am
Friday 12:30pm-4am
Saturday 12:30pm-4am
Upcoming Events
April 3, 2015

Come party with your favorite Coyote Bunnies and start your Easter weekend off right! Get your Easter Bombs, $8 Blue Balls and $5 Jim Fire.
April 5, 2015

We will be open, so come on down and have an Easter Bomb with us!
April 18, 2015

It's Cops and Robbers night! Are you the good cop or dirty criminal? Either way, let's drink and make bad decisions!
Weekly Specials
Happy Hour

Monday-Friday
4-7pm
Leave work early and come in to see us! We have 2-for-1 drinks!
Late Night Happy Hour

Sunday & Monday
2-4am
Join us for a late happy hour!
Games Specials

Sunday & Monday
Sunday Days

Sunday
$5 bloody marys
Midnight Margarita Night

Monday
Midnight-4am
$5 margaritas
Whiskey Sour Night

Tuesday
9pm-2am
$3 whiskey sours
Soco Lime Night

Wednesday
9pm-Midnight
$6 Soco Lime
Ladies Night!

Thursday
9pm-Midnight
$5 Malibu and flavored vodka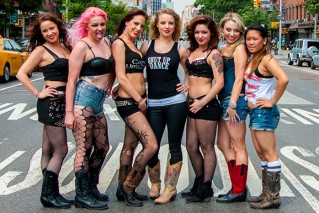 Click here to see OUR COYOTES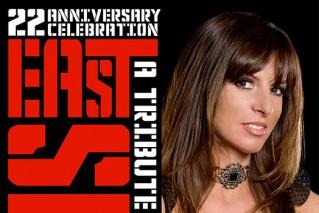 New York Celebrates 22 Years
Happy Birthday, Coyote Ugly New York! Thanks to those who joined us to celebrate our 22 Year Anniversary with East Side Story: A Tribute to...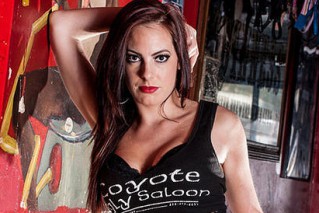 Maya works really hard and does anything she can to help out. We want her to know how much we appreciate it, and it doesn't
Schedule
Monday: Mesha
Monday night: Noelle
Tuesday: Darylin
Tuesday night: Kay
Wednesday: Darylin
Wednesday night: Maya
Thursday: Cassie
Thursday night: Kay & Ty
Friday: Mesha
Friday night: Kay, Cassie & Ty
Saturday: Autumn
Saturday night: Maya, Mesha & Noelle
Sunday: Cassie
Sunday night: Maya