Location
Visit us
Phone

212-477-4431

Email

Hours

Sunday 12:30pm-4am
Monday 2pm-4am
Tuesday 2pm-4am
Wednesday 2pm-4am
Thursday 2pm-4am
Friday 12:30pm-4am
Saturday 12:30pm-4am
Upcoming Events
See our daily specials below, and check back soon for more events!
Weekly Specials
Happy Hour

Monday-Friday
4-7pm
Leave work early and come in to see us! We have 2-for-1 drinks!
Late Night Happy Hour

Sunday & Monday
2-4am
Join us for a late happy hour!
Weekend Days

Saturday & Sunday
12:30-5pm
$5 Bloody Marys
Sunday Night Special

Sunday
9pm-12am
$5 Jagermeister & $6 Jager Bombs
Margarita Night

Monday
9pm-12am
$5 Cuervo Margaritas

Wild Turkey Tuesdays

Tuesday
9pm-12am
$5 Wild Turkey & Wild Turkey Honey
Wednesday Night Special

Wednesday
9pm-12am
$3 Bud & Bud Light
$6 Jack Fire
Ladies Night!

Thursday
9pm-12am
$5 Malibu & flavored vodkas
Friday Special

Friday
$4 Bud & Bud Light
Merchandise Sale

At the bar, all 2X & 2XX men's shirts are on sale for $15!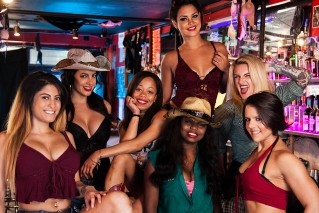 Click here to see OUR COYOTES
Schedule
Monday*
Tuesday
day*
night: Maya
Wednesday
day: Ty
night*
Thursday
day: Ty
night: Mesha & Dawn
Friday
day: Mesha
night: Maya, Morgan & Ty
Saturday
day*
night: Mesha, Dawn & Morgan
Sunday
day: Mesha
night: Maya
*no set schedule, visit us and find out!