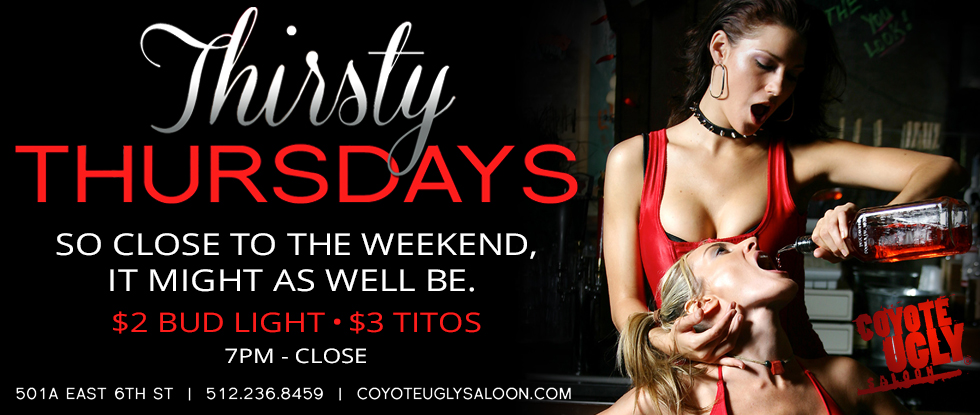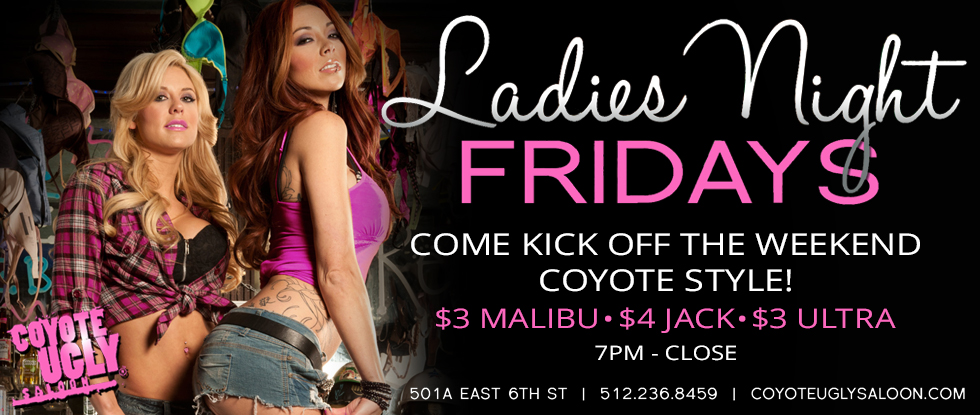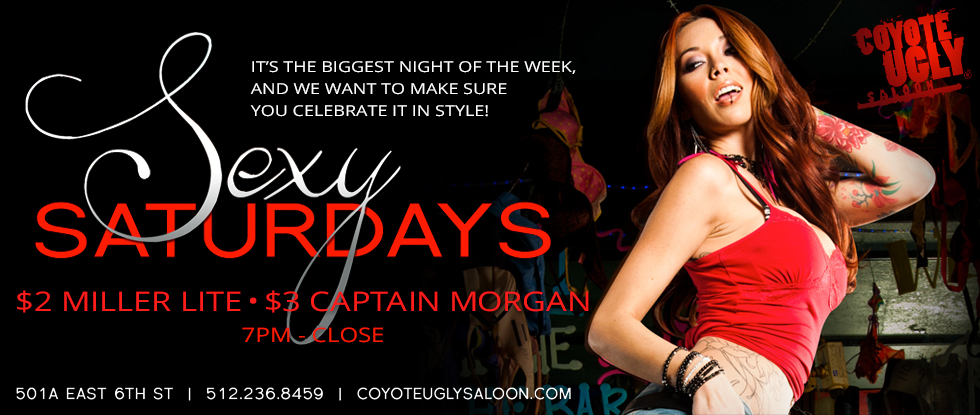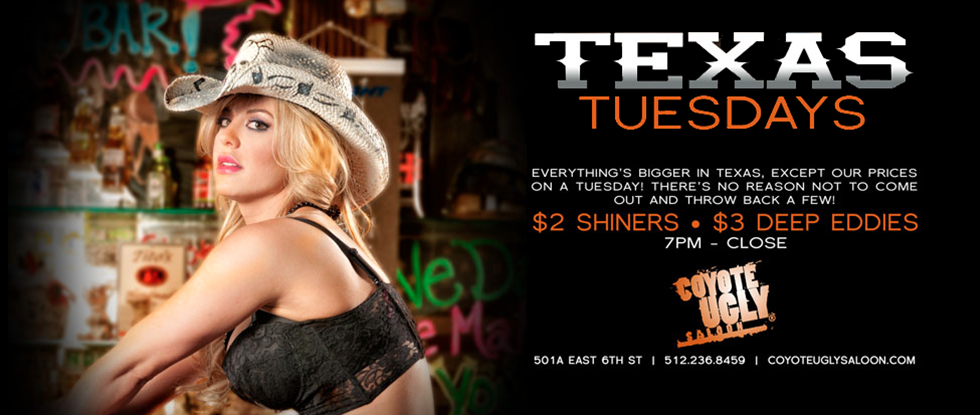 Location
Visit us
Phone

512-236-UGLY

Email

Hours

Sunday 12pm-2am
Monday 5pm-2am
Tuesday 5pm-2am
Wednesday 5pm-2am
Thursday 5pm-2am
Friday 12pm-2am
Saturday 12pm-2am
Freaky Friday tonight with Lauren, Demme, Cortney, Rosa, Patty, Red, Reanna, Michelle, and Ellen. $5 JAger bombs!6 years ago
Michelle, Rylee, Cortney, Rosa, Party Patty, Brittney, ellen, and Lauren are working tonight. $20 bodyshots.6 years ago
Red and Jay are working Saturday day shift. $5 beer and shot special6 years ago
Lauren, Demme, Rosa, Patty, Tex, reanna, Jay, Michelle, and Ellen are working Frisky Friday. $5 jager bombs!6 years ago
Patty, rylee, and Jay are working Thirsty Thursday. $2 domestics from 8 til 11 and $3 long islands all night long.6 years ago
Patty, Jay, and Rylee are working Thirsty Thursday. $2 domestics from 8 til 11. $3 long island iced teas all night6 years ago
Demme, Party Patty, and Reanna are working Margarita Monday. $3 Margaritas.6 years ago
Demme, Cortney, Brittney, Kayla, Party Patty, Rosa, Reanna, Jay, and Michelle are working Saturday night $20 bodyshots!6 years ago
Rylee and Tex are working Saturday day shift. $5 beer and shot special.6 years ago
Upcoming Events
May 5, 2016

Get the weekend started early by celebrating Cinco De Mayo! We're going to make it a Fiesta with $2 Bud Light and $3 Jager, plus tequila shot specials all night long. Grab your closest friends and the nearest sombrero, and come party!
May 7, 2016 - May 8, 2016

Know what goes great with funnel cakes, turkey legs, and pie tin shrimp? Ice cold beer, and we have plenty of it! Come down, walk around Historic 6th Street, and enjoy Pecan Street festival. When you are ready for a break, come cool down at Coyote Ugly with an ice cold beer and maybe a shot or two! Drink Specials all day and night!
Weekly Specials
Happy Hour

Monday-Friday
5-7pm
$2 Miller Lite/Coors Light
$1 Well Drinks
Happy Hour

Friday
12-5pm
$2 Miller Lite/Coors Light
$3 Well Drinks
Happy Hour

Saturday/Sunday
12-7pm
$2 Coors Light
$3 Deep Eddies
Mexican Monday

Monday
$3 Corona
$4 Cuervo
No one said the weekend has to end, you just keep it going until Friday rolls around again!
Texas Tuesday

Tuesday
$2 Shiner
$3 Deep Eddies
Everything's bigger in Texas, except our prices on a Tuesday!
Wednesday Pint Night

Wednesday
$3 Drafts
$5 Three Olives Bombs
Thirsty Thursdays

Thursday
$2 Bud Light
$3 Jager
So close to the weekend, it might as well be.
Friday Ladies Night

Friday
$3 Malibu
$4 Jack
$3 Ultra
Come kick off the weekend!
Sexy Saturdays

Saturday
7pm-close
$2 Miller Lite
$4 Captain Morgan
It's the biggest night of the week, and we want to make sure you celebrate it in style!
Sinful Sundays

Sunday
$2 Miller Lite
$3 Titos
It's time for the hair of the dog after a great weekend, and we have the cure to make sure you can coast into Monday.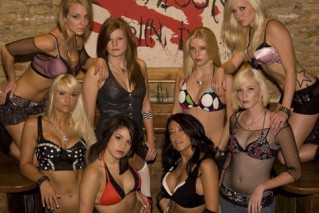 Click here to see OUR COYOTES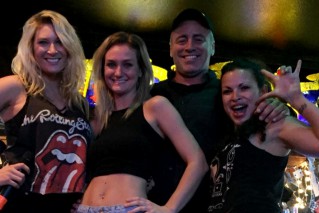 Matt LeBlanc
Matt LeBlanc from Showtime's Episodes—and, of course, Friends—visited Coyote Ugly Austin last weekend! Here he is with Austin Coyotes....
Auditions
We're looking for hard working, positive, fun ladies to join our team! Come in any night 8pm-4am for an audition.