Location
Visit us
Phone

210-465-UGLY

Email

Hours

Sunday 11am-2am
Monday 11am-2am
Tuesday 11am-2am
Wednesday 11am-2am
Thursday 11am-2am
Friday 11am-2am
Saturday 11am-2am

Kitchen

Our kitchen is open Sunday-Thursday 11am-10pm and Friday-Saturday 11am-1am.
Download menu
Our upstairs party room could be the perfect place to hold your next big event. Call today to learn more!
Turn your evening into a memorable one by visiting our bar.
Visit our club today to make the most of all the entertainment we have to offer.
We have party rooms available to take your celebration to the next level! Call us today.
You will surely love our ambiance and all the entertainment we have to offer. Visit us soon!
Contact us today for more details about our venue.
We offer the very best entertainment to make your evening fun and memorable. Visit us today.
We have all your favorite drinks in stock! Visit us today.
Unwind yourself in the company of our beautiful dancers. Visit us today.
Upcoming Events
March 31, 2018

Dress in your basketball gear to kick off Final 4!

Wings, Beer, Sports and Beautiul women! We have it ALL!
Weekly Specials
Happy Hour

Every day!
4-8pm
$2 Bud and Bud Light Bottles
$3 Well drinks
Mexican Monday

Mondays
8pm-close
$3 Corona and Dos Equis Bottles
$4 Cuervo Gold & Silver
$6 1800 Gold and Silver
Goose VS. Turkey Tuesday

Tuesdays
8pm-close
$3 Wild Turkey
$4 Goose Island
Get Over the Hump Day

Wednesdays
8pm-close
$6 Three Olives & Red Bull
$3 Lone Star
Thirsty Thursday

Thursdays
8pm-close
$4 Jameson
$3 Michelob Ultra Bottles
Frisky Friday

Fridays
8pm-close
$4 Jack Daniels
$3 Dos XX
Sexy Saturday

Saturdays
8pm-close
$4 Deep Eddy and Flavors
$3 Shiner Bottles
American Hero Sunday

Sundays
8pm-close
$3 Bud and Bud Light bottles
$4 Jager
Merch Special

Select shirts 2/$30
Daily

Buy one, get one free cover for Military!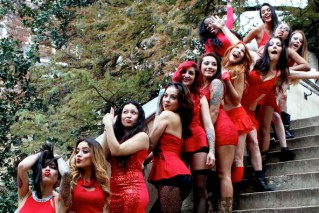 Click here to see OUR COYOTES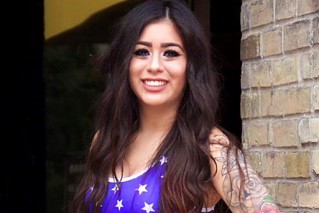 This fiery, passionate Coyote can rock your socks off!
Coyote Auditions
Do you have what it takes to be a Coyote at the most famous bar on the planet? No experience necessary just an outgoing positive attitude! Come in Sunday through Thursday for an audition at 9:30pm, no need to call ahead. All people auditioning are required to dress to impress and NO high heels. We also need experienced barbacks, security and waitresses.