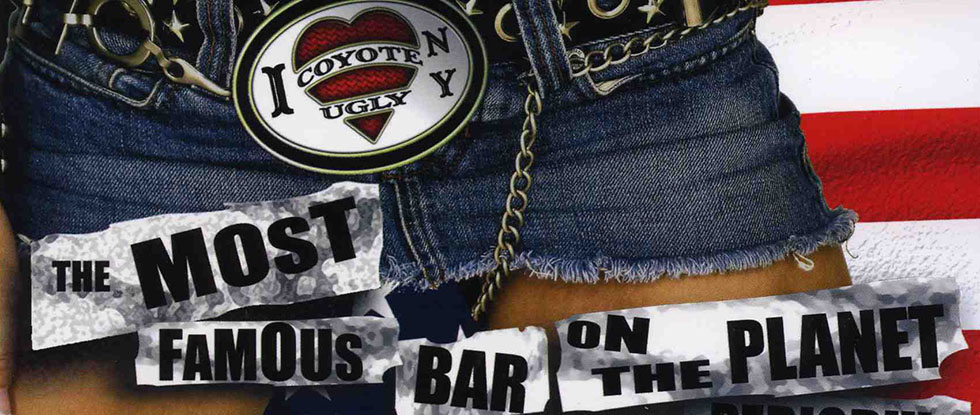 Location
Visit us
Phone

212-477-4431

Email

Hours

Sunday 12:30pm-4am
Monday 2pm-4am
Tuesday 2pm-4am
Wednesday 2pm-4am
Thursday 2pm-4am
Friday 12:30pm-4am
Saturday 12:30pm-4am
Upcoming Events
Sunday, May 5
Weekly Specials
Happy Hour

Monday-Friday
4-7pm
Leave work early and come see us!
$2 PBR
$4 domestic bottles
$5 imported bottles
$5 well drinks
Late Night Happy Hour

Sunday & Monday
2-4am
Join us for a late happy hour!
$2 PBR
$4 domestic bottles
$5 imported bottles
$5 well drinks
Weekends

Saturday & Sunday
12:30-5pm
$6 Bloody Marys
Sundays

9pm-12am
$7 Jager shots
$9 Jager Bombs
Mondays

9pm-12am
$7 Cuervo Margaritas

Tuesdays

9pm-12am
$7 Captain Morgan & Barbados dark rum
Wednesdays

9pm-12am
$4 Budweiser
$7 Jack Fire
Thursdays

9pm-12am
$7 Flavored Rums & Vodkas
Fridays

9pm-12am
$4 Bud and Bud Light Bottles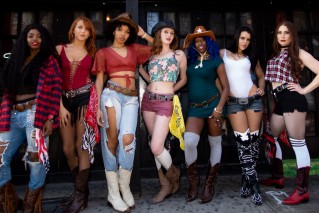 Click here to see OUR COYOTES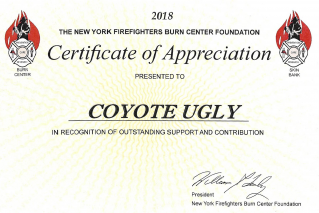 NYFD Recognizes Coyote Ugly New York
The New York Firefighters Burn Center Foundation awards a Certificate of Appreciation to Coyote Ugly NYC for its support!...
Schedule
Annemarie: Tuesday night and Friday night
Dawn: Thursday and Saturday night
Kaitlin: Tuesday day and Saturday night
Maya: Thursday day (limited time only!)
Mesha: Thursday, Saturday and Sunday night
Morgan: Guest bartending weekend nights!
Shionain: Friday day
Other times, no set schedule, visit us and find out!