Location
Visit us
Phone

212-477-4431

Email

Hours

Sunday 12:30pm-4am
Monday 2pm-4am
Tuesday 2pm-4am
Wednesday 2pm-4am
Thursday 2pm-4am
Friday 12:30pm-4am
Saturday 12:30pm-4am
Upcoming Events
Monday, December 31
Weekly Specials
Happy Hour

Monday-Friday
4-7pm
Leave work early and come see us!
$2 PBR
$4 domestic bottles
$5 imported bottles
$5 well drinks
Late Night Happy Hour

Sunday & Monday
2-4am
Join us for a late happy hour!
$2 PBR
$4 domestic bottles
$5 imported bottles
$5 well drinks
Weekends

Saturday & Sunday
12:30-5pm
$6 Bloody Marys
Sundays

9pm-12am
$7 Jager shots
$9 Jager Bombs
Mondays

9pm-12am
$7 Cuervo Margaritas

Tuesdays

9pm-12am
$7 Captain Morgan & Barbados dark rum
Wednesdays

9pm-12am
$4 Budweiser
$7 Jack Fire
Thursdays

9pm-12am
$7 Flavored Rums & Vodkas
Fridays

9pm-12am
$4 Bud and Bud Light Bottles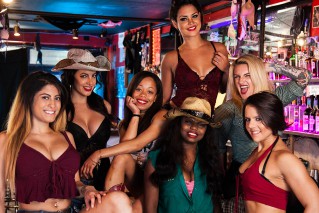 Click here to see OUR COYOTES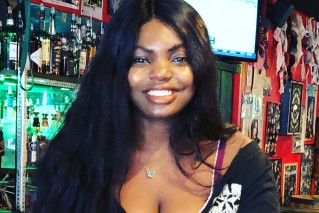 We are lucky to have this boundary-pusher with team spirit in the Coyote family!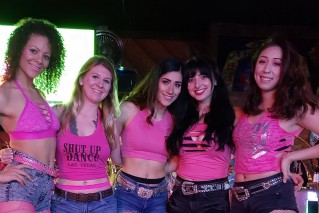 Don't Let Cancer Steal Second Base!
Coyote Ugly Saloon is fundraising this month to support breast cancer research and education. Donate now......
Schedule
Annemarie: Tuesday night and Friday night
Danielle: Saturday night
Dawn: Thursday and Saturday night
Jesse: Monday, Saturday and Sunday day
Kaitlin: Tuesday day and Saturday night
Maya: Thursday day (starting Oct. 4 – limited time only!)
Mesha: Thursday, Saturday and Sunday night
Shionain: Friday day
Other times, no set schedule, visit us and find out!