Location
Visit us
Phone

646-360-3018

Email

Hours

Sunday 12pm-4am
Monday Closed
Tuesday 4pm-2am
Wednesday 4pm-2am
Thursday 4pm-2am
Friday 3pm-4am
Saturday 12pm-4am

Kitchen
Upcoming Events
Friday, December 31

Table reservations and presale tickets will be available online soon!
Weekly Specials
Happy Hour

Tuesday-Friday
4-7pm
$1 off Wells $1 Off Beer- Bottle and Draft
$10 Arepas with a Hard Seltzer or Draft Beer
$12 Empanadas with a Hard Seltzer or Draft Beer
$7 Prosecco
Late Night Happy Hour

Sun/Tue/Wed/Thu
12-2am
$1 off Wells
$1 Off Beer - Bottle and Draft
Late Night Specials

Thursday-Sunday
1am-close
Thursday $1 off Ole Smoky Moonshine Apple Pie, Blackberry and Hunch Punch
Friday $1 off Jose Cuervo Gold and Silver
Saturday $1 off Jack Daniels including Fire and Honey
Sunday $1 off Blue Chair Bay White, Spiced and Coconut
Service Industry

Come in after your shift with clock out stubb for BOGO on first round
$12 PBR and a shot of Jameson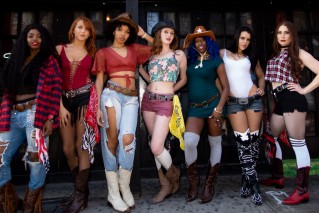 Click here to see OUR COYOTES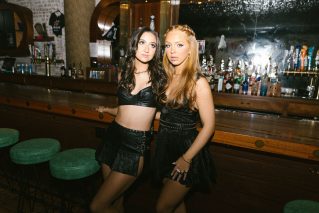 Gin & Toxic
Gin & Toxic's Christina and Lily visited Coyote Ugly New York, the perfect venue for their photoshoot! Check out their podcast....
From Lil
I want to thank all of the former employees, customers, friends, and family that made that little bar [on 1st Avenue] so very special. I celebrated so many memorable milestones within those walls. The bar—and you—will forever be a part of who I am.