November 3, 2015
Hey, ladies, we are looking for bartenders at Coyote Ugly Saloon OKC in Bricktown! We will teach you to bartend, if you have no experience. Looking for hard workers, BIG personalities, and great attitudes. Come in and ask for an application. Most of the time we interview on the spot!
Coyotes have the opportunity for traveling across the world, tv spots and unforgettable experiences, all while making money in a fun environment! Bartending, with a twist…
We are also hiring for security. Must have a good work ethic, great attitude and must pass a background check!
Located in Bricktown, Oklahoma City, next to Mickey Mantles and Hooters on the canal. Open 5pm-2am Monday-Friday and 12pm-2am Saturday and Sunday. No calls about job, please. If you are interested, come in and talk to us.
Bartenders/Security Wanted in OKC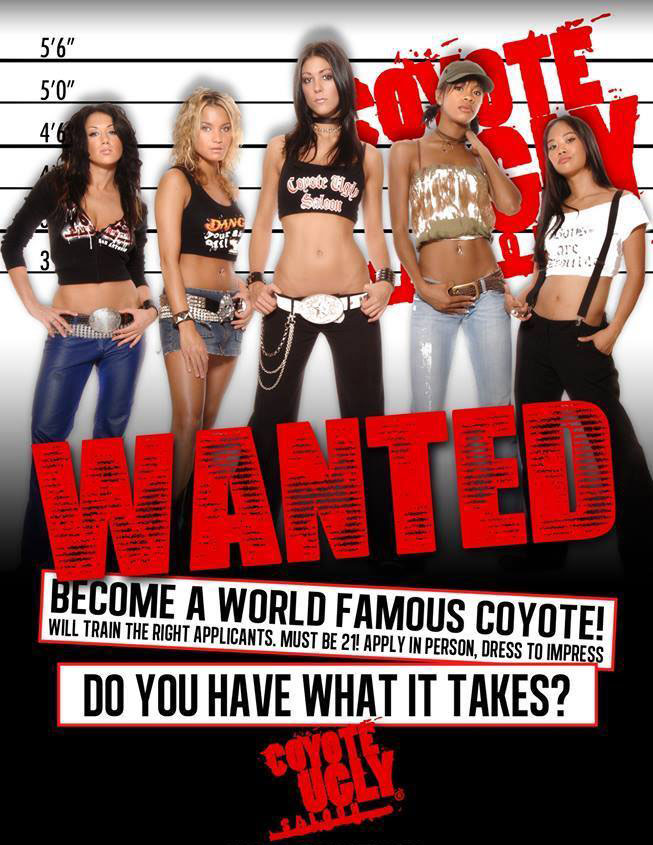 News Archive
Location
Section