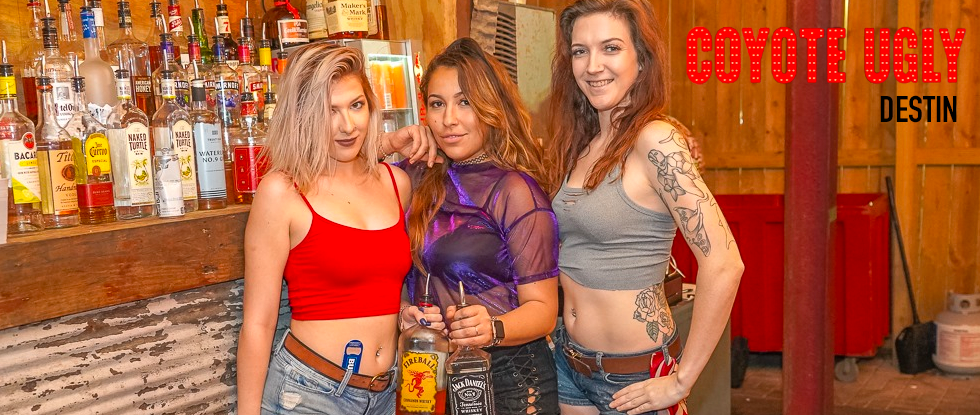 Location
Visit us
Phone

850-460-7065

Email

Hours

Sunday
Monday
Tuesday
Wednesday
Thursday
Friday
Saturday

Info

All Florida locations are closed for 30 Days.
If you're having a bachelorette or bachelor party, no need to call in advance, we're always waiting for you little devils.
Upcoming Events
See our daily specials below, and check back soon for more events!
Weekly Specials
Daily Specials

Wednesday-Saturday
$1 off doubles
—
$6 Coyote Bombs
$6 Car Bombs
$5 Fireball
Little Black Dress Party

First Wednesday Every Month
Ladies Night
Free wells and domestics to ladies until 1am
Hero Night

Every Thursday
9pm-close
$2 Beer & $2 Wells
$1 Drafts
$3 Fireball
$10 Beer Pitchers

Game Night with Beer Pong and Pool Tournaments

Live DJs

Friday & Saturday Nights
FREE Shots

for dancing divas on the bar!
Beer Buckets

$2 discount when you purchase a bucket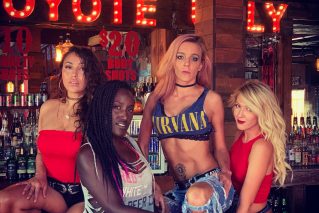 Click here to see OUR COYOTES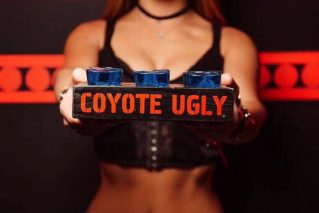 Closures
Fear not my friends, though it's quiet in the bars, you will get through this, because Coyote Ugly, we are....
Wanna Be a Coyote?
Please apply in person Wednesday through Saturday 7-9pm.