Location
Visit us
Website

Email

Hours

Sunday
Monday
Tuesday
Wednesday
Thursday
Friday
Saturday

Info

Opening on August 18, 2022!
Coyote Ugly Saloon is opening August 18, 2022, in Camden in London, England!
Upcoming Events
Thursday, August 18

COYOTE UGLY SALOON IS OPENING IN CAMDEN 📣
Earlybird gueslist tickets now avaliable for opening night 🎟
⭐️ STAR OF THE FILM CELEBRITY APPEARANCE ⭐️
Tickets will sell out fast.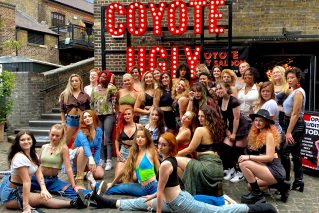 Click here to see OUR COYOTES