Location
Visit us
Phone

512-236-UGLY

Email

Hours

Sunday 12pm-2am
Monday 5pm-2am
Tuesday 5pm-2am
Wednesday 5pm-2am
Thursday 5pm-2am
Friday 12pm-2am
Saturday 12pm-2am
Freaky Friday tonight with Lauren, Demme, Cortney, Rosa, Patty, Red, Reanna, Michelle, and Ellen. $5 JAger bombs!
Upcoming Events
Sunday, September 22

Join us at Coyote Ugly on 6th Street the Sunday of Pecan Street Festival. We have partnered up with Austin Pets Alive. We will have a representative here to explain fostering and the adoption process as well as taking donations to help support their great organization. We will have drink specials all day/night with proceeds also benefiting the APA.
September 21, 2019 - September 22, 2019

Come join us on historic 6th street for Pecan Street Festival! We will open at noon both days. Enjoy the weather on our large patio. We will have drink specials day/night.
Saturday, October 26

Join your Coyotes for a $500 Costume Contest and drink specials all night!
Weekly Specials
Happy Hour

Monday-Friday
5-7pm
$1 Wells
$2 Bud and Bud Light
Happy Hour

Friday
12-5pm
$2 Bud and Bud Light
$3 Wells
Happy Hour

Saturday & Sunday
12-7pm
$3 Shocktop Drafts
$3 Deep Eddy and Flavors
Game Day

Football fans, join us on game day and receive buy one get one free on your first round of drinks with your ticket stub!
Mexican Monday

Monday
7pm-close
$3 Corona and Corona Light
$4 Cuervo Gold and Silver
No one said the weekend has to end, you just keep it going until Friday rolls around again!
Texas Tuesday

Tuesday
7pm-close
$2 Shiner
$3 Deep Eddy and flavors
Everything's bigger in Texas, except our prices on a Tuesday!
Wednesday Pint Night

Wednesday
7pm-close
$3 Draft Beers
$5 Three Olives Bombs (flavored and regular)
Thirsty Thursdays

Thursday
7pm-close
$4 Jameson
$2 Bud Light
So close to the weekend, it might as well be.
Friday Ladies Night

Friday
7pm-close
$3 Blue Chair Bay Coconut Rum
$4 Jack
$3 Michelob Ultra
Come kick off the weekend!
Sexy Saturdays

Saturday
7pm-close
$3 Bud Light
$4 Blue Chair Bay Spiced Rum
It's the biggest night of the week, and we want to make sure you celebrate it in style!
Sinful Sundays

Sunday
7pm-close
$2 Bud Light
$3 Titos
It's time for the hair of the dog after a great weekend, and we have the cure to make sure you can coast into Monday.
Daily SIN

$1 off everything for Service Industry!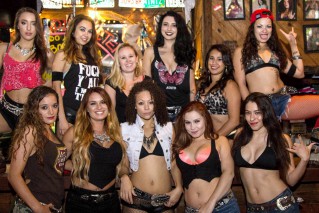 Click here to see OUR COYOTES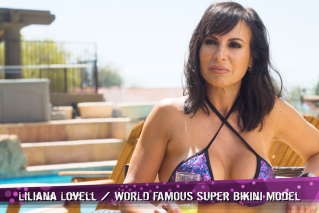 Coming Soon: Coyote Ugly 2020 Bikini Calendar
Lil describes her vision of a world full of super bikini models....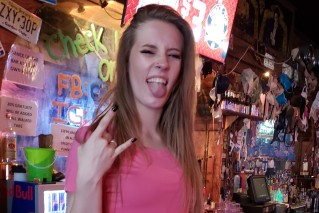 Full of energy with a personality that can't be ignored!
Auditions
We're looking for hard working, positive, fun ladies to join our team! Come in any night 8pm-4am for an audition.