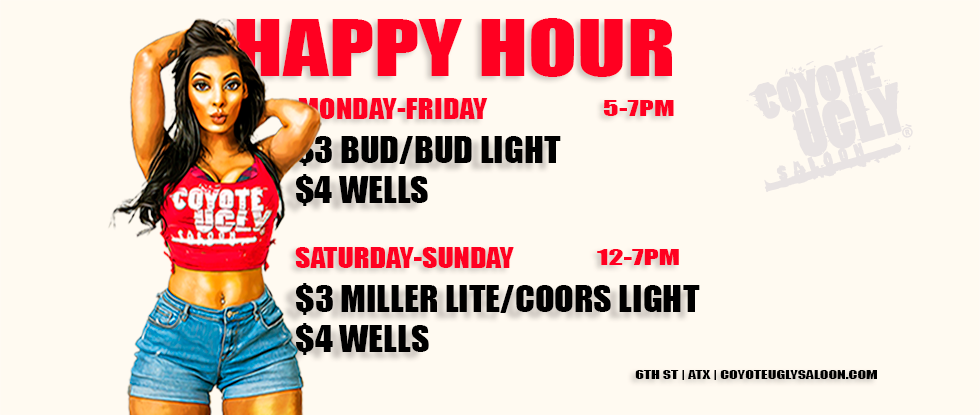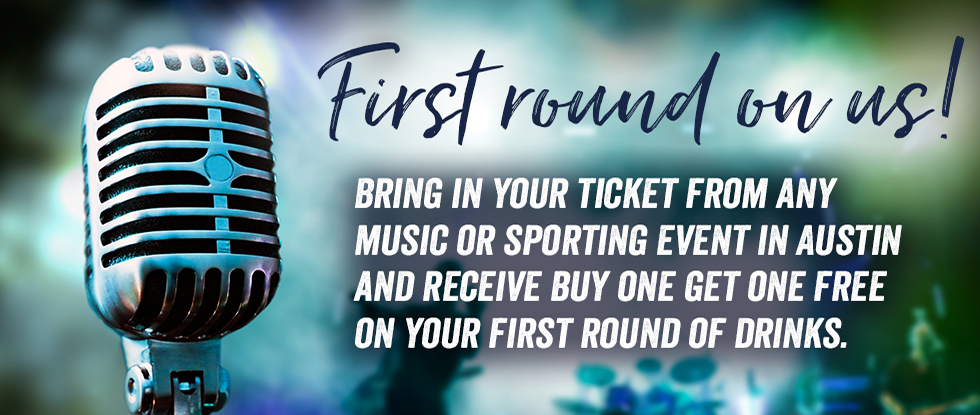 Location
Visit us
Phone

512-236-UGLY

Email

Hours

Sunday 12pm-2am
Monday 5pm-2am
Tuesday 5pm-2am
Wednesday 5pm-2am
Thursday 5pm-2am
Friday 5pm-2am
Saturday 12pm-2am

Info
Freaky Friday tonight with Lauren, Demme, Cortney, Rosa, Patty, Red, Reanna, Michelle, and Ellen. $5 JAger bombs!
Upcoming Events
See our daily specials below, and check back soon for more events!
Weekly Specials
Happy Hour

Monday-Friday
5-7pm
$3 Bud/Bud Light
$4 wells
Monday Specials

Monday
7pm-Close
$4 Dos XX
$4 Corona
$5 Jose Cuervo
Texas Tuesdays

Tuesday
7pm-Close
$4 Shiner
$5 Deep Eddy

Wacky Wednesdays

Wednesday
7pm-Close
$4 Draft Beer
$5 Crown

Thirsty Thursdays

Thursday
7pm-Close
$4 Lone Star
$5 Jameson
Frisky Fridays

Friday
7pm-Close
$4 Mich Ultra
$4 Coconut Rum
$5 Jack
Sexy Saturdays

Saturday
7pm-Close
$3 Bud/Bud Light
$5 Deep Eddy
Sinful Sundays

Sunday
7pm-Close
$3 Bud/Bud Light
$5 Titos
Happy Hour

Saturday and Sunday
12pm-7pm
$4 wells
$3 Miller Lite
$3 Coors Light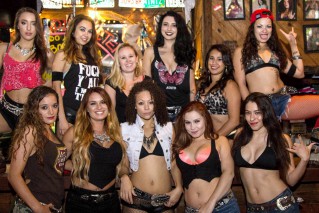 Click here to see OUR COYOTES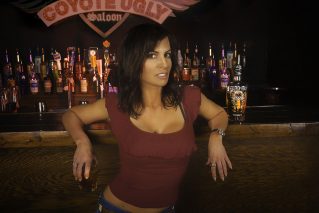 The Fox News Rundown
Coyote Ugly Saloon's founder and general counsel discuss how the company has coped with coronavirus and why reopening will be a struggle....
Auditions
We're looking for hard working, positive, fun ladies to join our team! Come in any night 8pm-4am for an audition.