Location
Visit us
Website

Phone

+65 6261 6564

Email

Hours

Sunday 5pm-3am
Monday 5pm-3am
Tuesday 5pm-3am
Wednesday 5pm-3am
Thursday 5pm-3am
Friday 5pm-3am
Saturday 5pm-3am
NOW OPEN! Welcome to the first official Coyote Ugly Saloon in Singapore.​
There's only one place to visit with the ladies dancing on the bar!
Upcoming Events
March 16, 2020 - April 20, 2020

All bars and restaurants in many cities are currently closed due to COVID-19, including all of our locations in the US, UK, Germany, Singapore, and Ukraine.
Weekly Specials
Muse on Monday

1 for 1 all night - beers, wine, house pours
Thirsty Tuesday

1 for 1 bottles for ladies only
Wednesday Ladies Night

Dance on the bar top for free drinks or $38++ free flow wines, Cava, and Gin Tonics from 6pm to 9pm.
Thursday Flight Night

6 pieces Wings/burger and Draught Beer for $15
Shoot Em Up Friday

12 x shots $88++ usual price $100
Saturday

Free shots for ladies who dance on the bar top
Sports Sunday

Beer Towers $68++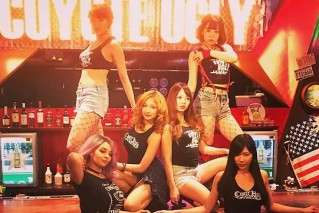 Click here to see OUR COYOTES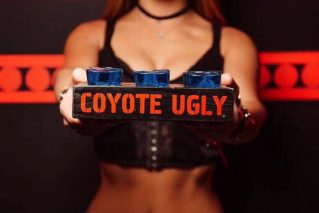 Closures
Fear not my friends, though it's quiet in the bars, you will get through this, because Coyote Ugly, we are....