January 2015
Kirsten has been a Tampa Coyote for over two years now. She travels to the Panama City Beach and Destin locations to help and train, a couple times a year. Through a lot of hard work, she has become a great Coyote and leader. She can rock the mic, pour a stiff drink, and puts on an amazing show. We are incredibly proud of her job performance and always know we can depend on her.
Hometown: Tampa
What's the most fun about your job at Coyote ?
Putting on the show! And knowing they came in to see us do just that.
What makes you a good Coyote?
Having a lot of energy. Working as a team. Positive outlook on each and every night. And working the crowd.
How long have you been a bartender?
3 years
What do you like to do on your off time?
I like the wild-crazy bartender life, but I also like to stay home and watch movies or play Halo (;
What is your favorite type of music?
Probably country, but I do listen to it all.
Do you think the movie is anything like the real thing?
Definitely! We like to mix it up and try to put on shows people have never seen before.
Why should a potential customer come and visit you?
Not only will I mix up an amazing drink for them, but I'll also show them what Coyote Ugly is all about. I love my job, and I think it shows, because our potential customers become regulars.
Do you have any advice for women who want to be a Coyote?
Just do it! Everyone deserves to have a job that they will never forget and love, and you'll find that at Coyote.
Kirsten, Tampa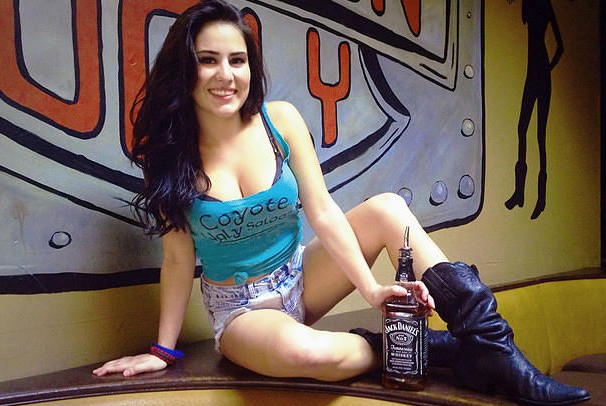 News Archive
Location
Section