February 2020
Brandi has only been with us for a little while, but it seems like years. She is a wild, fun girl that is always up for a good time!
Hometown: Brookland, Arkansas
What's the most fun about your job at Coyote Ugly?
Getting to have a good time with the customers
What makes you a good Coyote?
Being a team player
How long have you been a bartender?
A couple of months
What do you like to do on your off time?
Spend time with my son
What is your favorite type of music?
Pop/hiphop
Do you think the movie is anything like the real thing?
Yes!
Why should a potential customer come and visit you?
Fun place, good vibes and happy smiles
Do you have any advice for women who want to be a Coyote?
Have lots of confidence!!
Brandi, Memphis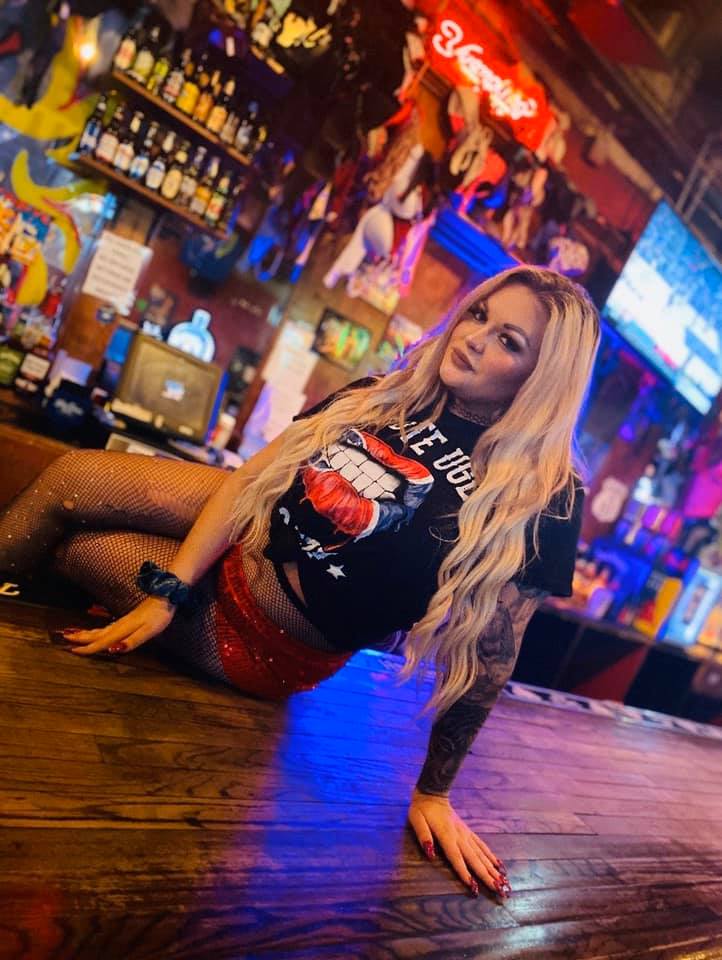 News Archive
Location
Section