April 2017
We were lucky enough to get Rachel from the New Orleans bar less than a year ago, and we haven't been the same since. She comes in every shift with a great attitude and ready to rock it out!
Hometown: Portland, OR
What's the most fun about your job at Coyote Ugly?
I think the most fun part about being a Coyote is helping start the party and create crazy memories for all of my customers.
What makes you a good Coyote?
I think I'm a good Coyote because I have loads of positive energy and all I want to do is come into my shifts to have a good time.
How long have you been a bartender?
I started bartending when I was first hired at the Coyote Ugly in New Orleans two and a half years ago.
What do you like to do on your off time?
On my time off I enjoy getting outside, going on hikes and seeing local music.
What is your favorite type of music?
Country and rock!
Do you think the movie is anything like the real thing?
Absolutely! Even down to grabbing breakfast at a diner at 5am!
Why should a potential customer come and visit you?
Because whether there's two people in the bar or its packed on a Saturday night we'll get silly and weird! You may even catch me doing some tricks on the bar!
Do you have any advice for women who want to be a Coyote?
Be strong and confident in who you are! Coyotes can have many different roles: the crazy one, the singer, the dancer, but one thing they all have in common is being fierce, independent women.
Rachel, Nashville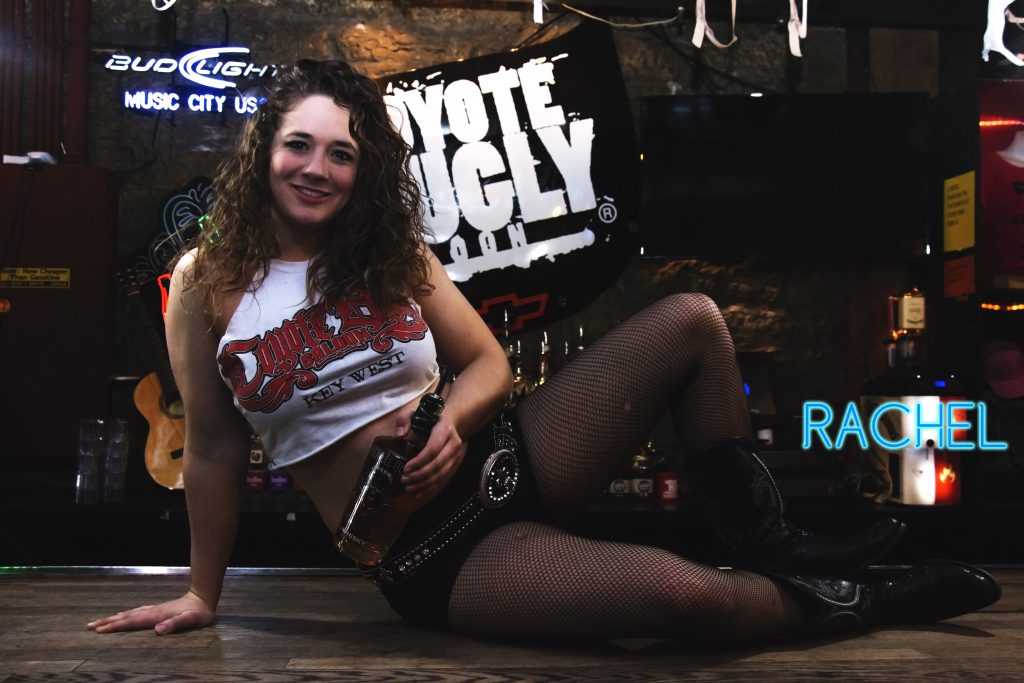 News Archive
Location
Section