April 2015
Keshia is one of our original Coyotes. She's funny, energetic, hardworking, and a great dancer! She is the epitome of a Coyote! She's sexy and sassy and can make anyone have a great time! Our customers love her! She's every girl's best friend and every man's fantasy. If you haven't met her, definitely come check her out. Try not to slip on the drool from other customers!
Hometown: Sunny San Diego, Californa
What's the most fun about your job at Coyote Ugly?
Being able to throw a party and entertain my crowd is one thing but most importantly being able to be myself. I've never had a job where I felt so ALIVE! I am able to be goofy, sexy, sassy and crazy all at the same time and not caring about who judges me. It is so unpredictable and you never know what you're gonna get each night. I also get the chance to meet some really cool people from all over the world and was lucky getting the opportunity to travel and be on the calendar.
What makes you a good Coyote?
I would definitely have to say bringing my high energy every time I work. I usually never complain and always make sure the job gets done. No matter how tired I am or how sick I'm feeling… On the bar or behind the bar, I'm still giving it 100%. I take pride in being a Coyote, and I'm very passionate about what I do.
How long have you been a bartender?
I've been a bartender since Coyote has been open, so for over a year now.
What do you like to do on your off time?
Because I have such a hectic schedule, all I really want to do is lay in my bed with my dog, eating snacks while watching Lifetime movies.
What is your favorite type of music?
I enjoy all types of music, but I mostly enjoy listening to Electro & Hip Hop.
Do you think the movie is anything like the real thing?
I feel the reality of it is even wayyyy better!! From the water sprays, playing interactive games, performing dance routines, crazy belly slides and wild body shots! It is fun and crazy watching it live. 
Why should a potential customer come and visit you?
In every shift, I don't try but I make sure each customer experience is different every time. I allow my goofiness and craziness take over and allow my customers to partake and get crazy with me. I am also big in making sure girls are always up on the bar dancing, making them feel like a Coyote and most importantly making them feel sexy.
Do you have any advice for women who want to be a Coyote?
The best advice I can give someone wanting to be a Coyote is to just be yourself. There is nothing sexier than a woman who is confident and comfortable in her own skin. Also be prepared to work! This job isn't easy and with what my manager always tells us Coyote is not just a job, it's a lifestyle. Remember you are the party, own that bar and get straight UGLY!
Keshia, San Diego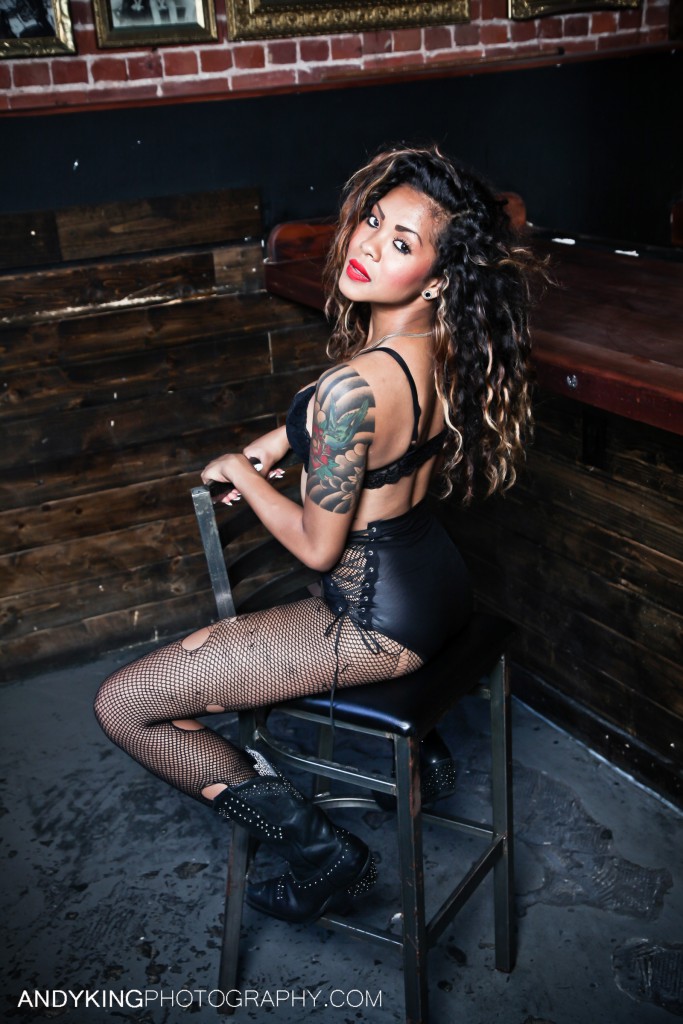 News Archive
Location
Section