Location
Visit us
Phone

619-308-8459

Email

Hours

Sunday 11am-2am
Monday 11am-2am
Tuesday 11am-2am
Wednesday 11am-2am
Thursday 11am-2am
Friday 11am-2am
Saturday 11am-2am

Kitchen

Enjoy pizza from Samurai Pie, plus sandwiches, burgers and more!
Come enjoy the game on our shaded patio! We have two new TVs!
If you're having a bachelorette or bachelor party, no need to call in advance, we're always waiting for you little devils.
Weekly Specials
Happy Hour

Daily
4-7pm
$2 pbr
$3 domestic bottles & $4 import bottles
$5 national brand drafts & $6 local drafts
$5 wells
1/2 price apps

Sake Bombs:
pbr sake bombs 2 for $10
blue moon sake bomb for $7
st. archers blonde ale sake bomb for $8
Happier Hour

Friday & Saturday
Extended Happy Hour 7-9pm
$5 Fireball & Jameson
$3 Coors Light & Corona
1/2 off 12-inch pizzas
Kegs & Eggs

Sundays during Football Season
9am-1pm
1/2 price wings
$2 Dos xx lager and Dos xx Amber
$5 Bloody Marys and Blood Marias
Complimentary bloody Mary/Maria bar with purchase of either
$5 all you can eat breakfast buffet (bacon, eggs, sausage, pancakes, waffles)
Sundays

Sunday
$5 Fireball
$4 Sam Adams
$4 Angry Orchard
Mondays

Monday
$5 Captain Morgan
$5 American Honey
$3 Heineken
Tuesdays

Tuesday
$2 tacos
$2 Tecate
$5 Cuervo Silver &
$5 Cuervo Gold
Wednesdays

Wednesday
$5 Jamo
$3 Corona
Thursdays

Thursday
$5 Three Olives Flavors
$5 Jäger Bombs & flavor bombs
$4 Fat Tire Drafts
$5 Wild Turkey 101
College Saturdays

Football Season
11am-3pm/4pm-7pm
Join us every Saturday for college football with
brunch and happy hour!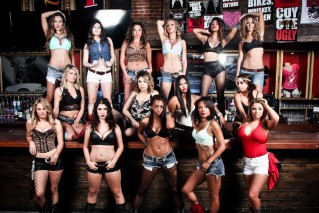 Click here to see OUR COYOTES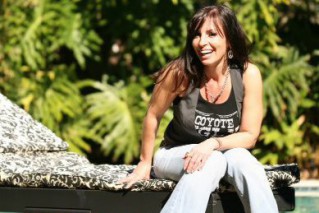 Happy Birthday, Lil!
Lil's birthday was Wednesday, September 29! Join the Coyote family in celebrating founder Liliana Lovell....
A real leader with a "bad ass" persona working hard with our new Coyotes!
Wanna Be a Coyote?
The World Famous Coyote Ugly Saloon is hiring female bartenders with a
positive attitude and outgoing personality!
No experience necessary!
Our staff has opportunities to be on tv, travel all over the world, and
make great cash with a company that has a proven track record of success
for over 21 years. Come work with the best!
Please apply in person between the hours of 9pm and 10pm Sunday through
Wednesday. Come dressed and ready to audition, as you may be asked to do
so. Please do not call or email. Must be 18 to apply.