Location
Visit us
Phone

850-460-7065

Email

Hours

Sunday closed
Monday closed
Tuesday closed
Wednesday 7pm-4am
Thursday 7pm-4am
Friday 5pm-4am
Saturday 5pm-4am
If you're having a bachelorette or bachelor party, no need to call in advance, we're always waiting for you little devils.
Upcoming Events
May 29, 2015-May 30, 2015

Come cheer on Destin's finest bikini models! Friday is the preliminary round, finals are on Saturday. Doors open at 8pm both nights.
Models: Register at
facebook.com/thebikinimodelsearch
or call 1-800-935-3160.
Weekly Specials
Shots on the Bar

Free shots for bar dancing divas every night!
Ladies Night

Wednesday
Drink specials all night for the ladies!
Beer Pong & Locals Night

Thursday
Locals, drink specials all night. Free beer for players during beer pong tournament.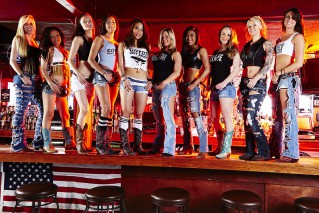 Click here to see OUR COYOTES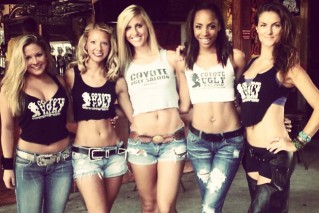 Destin Celebrates 2 Ugly Years
Thanks for joining your Destin Coyotes for our Rockabilly 2 Year Anniversary Party!...
On the Bar